This article is from Local Authority Building Control (LABC). LABC represent all local authority building control teams in England and Wales.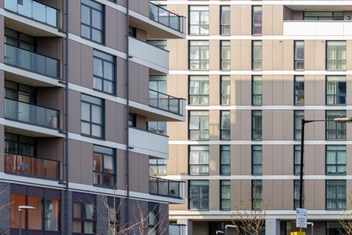 The implications of the Building Safety Bill are wide ranging and local government needs to prepare for when it becomes law – Royal Assent is expected later in the spring.
Local government managers who manage planning and building control teams need to understand their new legal responsibilities:
Gateway 1 – this came into effect last August for new build or refurbished buildings over 18m. It establishes the Health and Safety Executive as a statutory consultee and requires the developer to submit a fire statement specific to their development when submitting a planning application.


Assistance to the Building Safety Regulator – the Bill places an obligation on local authorities to support the regulator by providing skilled, experienced and competent staff. Local authorities will have to make sure staff involved in assisting the regulator have verified skills, knowledge and


Multi-disciplinary teams – Local Authority Building Control Surveyors will form part of the Regulator's multi-disciplinary team (MDT) alongside HSE inspectors and fire service officers. These teams will work together to regulate new in-scope buildings and those going through refurbishment. Local Authority Building Control will also have a significant role as part of these MDTs in assessing and certification of the 12,500 existing high-rise buildings. Local authorities with in-scope buildings will need robust, well-resourced, building control teams.


Registration of Building Control Surveyors – the new Building Safety Regulator will oversee the English and Welsh building control and be the registrar for the entire profession. Local authorities will be required to 'take the advice of a Registered Building Inspector' before issuing certification or to carry out plan assessments and site inspections. Registration is likely to have a significant impact for planning and built environment teams, and all LABC surveyors will need regular formal assessment of competence as part of the process. This may also result in changes to terms and conditions of employment of building control surveyors.
LABC is working closely with HSE and DLUHC on building control operational standards, KPIs, professional registration, multi-disciplinary team frameworks and safety case assessment.
Lorna Stimpson, LABC Chief Executive says, "The Building Safety Bill is probably the most significant piece of legislation affecting the built environment in decades – all councils need to know its effects. The new safety regime means more duties for local authorities, registration of the building control profession with validation of competency at its heart. Please get in touch with us here at LABC if you need more information."
For further information please email LABC.