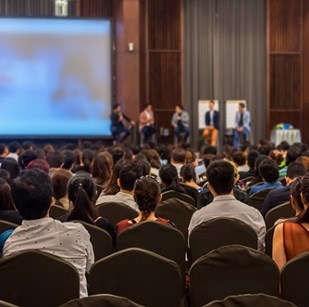 The Royal Town Planning Institute (RTPI) will be acting as the Secretariat for the Global Planners Network (GPN), an international consortium of planning institutes, to hold a networking event at the World Urban Forum (WUF11) in Katowice. 
"The World Urban Forum is one of the most respected and prominent sustainable urbanisation events of the calendar, and as Secretary for the GPN, we hope not only to educate others on our work in the international field, but to find the opportunity to listen, learn and collaborate where possible," said Victoria Hills, the RTPI's Chief Executive.
The RTPI's event, Planning for a New Urban Agenda, will explore the future of urban planning based on the UN New Urban Agenda (NUA), Agenda 2030, and following the impact of COVID19.
The session, held on Thursday 30 June, 12:15-13:45 in Multifunction Hall Room 20, will focus on issues which are relevant for all planners everywhere such as climate action and mega-regional planning: planning for and with the people, thus focusing on new forms of participatory planning post-pandemic. Short keynote speeches from influential planners will be followed by roundtable discussions facilitated by our wide network of urban planners.  
"The RTPI recognises the real and present threat that climate change poses to humanity," explained Hills. "We're working across the UK and Ireland to push for a planning system that supports the rollout of smart energy grids, helps cities to develop strategic climate resilience policies, and supports the UN's campaign for the Sustainable Development Goals."
Representatives of national, regional and local governments, academics, business people, community leaders, urban planners and civil society representatives will be among the thousands of people expected to attend WUF11. 
Speakers at the Planning for a New Urban Agenda event will include:
Professor Piotr Lorens, Head of the Department of Urban Design and Regional Planning at the Gdansk University of Technology, Poland, and representing the Polish Institute of Planners (TBC)
Olafiyin Taiwo Chair of the Commonwealth Association of Planners Young Planners Network
Eleanor Mohammed, President, Commonwealth Institute of Planners
Tim Crawshaw, President, Royal Town Planning Institute
"The Covid-19 pandemic forced built environment experts and politicians alike to re-think the way we plan future towns and cities," said event speaker Timothy David Crawshaw, the RTPI's President in 2022. "As the pandemic hit, the planning sector showed that it was able to adapt and rise to new and difficult circumstances and gained recognition through the Government for this work.
"Using our privileged position as Secretary for the GPN and as Chair, I aim to maintain this conversation with the key figures attending the WUF. We will be bringing the knowledge and expertise of our members with us to better shape the way the way we work, meet enjoy, and live our lives in the built and natural  environment."