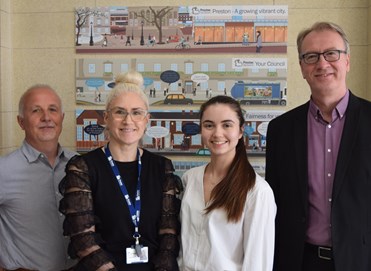 The Royal Town Planning Institute (RTPI) has successfully completed another round of its Chief Planners of Tomorrow programme, an initiative that teams up local authorities and RTPI learning partners from across the UK to give young planners the opportunity to gain an insight into the life of a Chief Planning Officer.
Launched in 2017, Chief Planners of Tomorrow was designed to help planners in the first 10 years of post-qualification to understand the challenges and processes involved in making strategic decisions at senior level in local government.
The RTPI will be opening the entries again from 14 June 2022 for placements to be found from September to December with over 20 local planning authorities and RTPI Learning Partners taking part from England, Scotland and Northern Ireland, with more to be announced. 
Timothy David Crawshaw, the RTPI President in 2022 said: "It has been a pleasure to watch our Chief Planners of Tomorrow Programme excel for another year and go from strength to strength. Watching the work of a Chief Planner, who is making decisions at the highest levels, is something that we know is incredibly valuable to those at an early stage in their careers.
"Participants tell us that it is an amazing opportunity, eye-opening, thought provoking and informative. Perhaps because of this, the RTPI has seen the initiative grow annually, with more Chief Planners and young planners applying to be involved each year."
Chief Planners of Tomorrow participant Jobe Elwell said: "This was a tremendous experience which was invaluable to someone just starting out in their career. My host chief planner was patient, considerate and knowledgeable, and by the end of the day we had developed great rapport with one another.
"I gained a greater appreciation of the value of engaging in regular communication and maintaining positive working relationships, the importance of exercising a clear vision across a variety of projects, and the benefits of gaining a wide variety of experiences across one's career, to name a few. Overall, I found this extremely inspiring and has motivated me even more to become a chief planner myself one day."
Chief Planners of Tomorrow participant Christina Sriramula said: "During my 'Chief Planner's for Tomorrow' initiative, I have gained invaluable experience at senior leadership level on how strategic decisions are made in order to balance the client's needs along with all the stakeholders involved in the planning process.
"It has allowed me to gain worthwhile connections from who I am able to advance my planning knowledge and communication skills. It will also compliment my personal development progress and aid me further as a Senior Planner. On the whole, my 'Chief Planner's for Tomorrow' experience has been eye-opening and thoroughly inspiring. It plays a pivotal part in not just shaping the town and cities, but also my future planning career."
Opening date for entries is 14 June 2022. For more information and to apply, visit: www.rtpi.org.uk/chiefplannersoftomorrow