Roisin Willmott is the RTPI's Director of Northern Ireland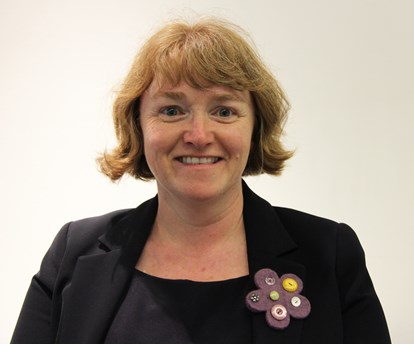 The Department for Infrastructure (DfI) and Northern Ireland Audit Office have released reports on the performance of Northern Ireland's planning system, reflecting on changes introduced in 2015.
Though the findings make for a difficult read, the Royal Town Planning Institute Northern Ireland (RTPI NI) welcomes these reports, which have the potential to provide direction for action to improve the planning system in Northern Ireland.
Today's highly critical report from the Northern Ireland Audit Office must be seen as the next step in the journey in establishing the planning system in Northern Ireland. Those working in the planning system work hard and with best effort, and we must reflect on the findings not as personal targets but instead in relation to the whole system and how we operate within it.
The Audit Office's report has lessons of improvement for everyone that works with the planning system – the Department for Infrastructure, statutory consultees, local authorities and proposers of development and their agents. The 2015 changes to both the planning system and local government in Northern Ireland were substantial, but offer real benefits to deliver outcomes that are responsive to local needs.
There is good planning work taking place in Northern Ireland, delivering good outcomes for communities, and we must not lose sight of this. The Department for Infrastructure (DfI) report highlights helpful amendments to legislation.
The RTPI NI is now digesting the findings and recommendations of the reports and is preparing how we can work collaboratively with our members, stakeholders and other built environment professionals. Our goal is to ensure we seize on the opportunity offered by these reports to build on the planning system in Northern Ireland. RTPI NI looks forward to responding to the subsequent consultations which will follow with further detail.