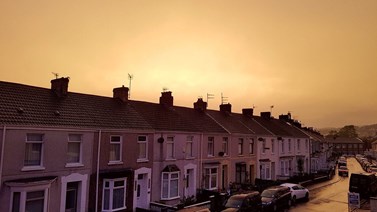 The Royal Town Planning Institute (RTPI) welcomes the inclusion of the planning system within the White Paper, as planners bridge the gap between ambitions to level up and real projects that provide homes, encourage inward investment and enable community life.
Victoria Hills, Chief Executive of RTPI, said: "It is right that planning features prominently in today's announcement because it is an essential public service driving health, prosperity and sustainability so that communities can level up.
"The White Paper outlines positive changes to the information, incentives and institutions that we need to make places that people can be proud of. This approach to join up policymaking at a central and local level is a prime opportunity to involve planners.
"We believe that, by working collaboratively, the RTPI can help to iron out the finer details of this White Paper to ensure we level up the least wealthy, healthy and sustainable communities."
We estimate that prelocal plans cost up to £1million per authority and therefore grants should be made available
Planning must reflect community priorities, which is why the RTPI strongly support Government's call to increase community engagement upstream at the plan making stage as well as preserve the voice of local communities on individual applications
Support for hybrid planning committees will support a broader range of the public to engage with the system and continue innovation we've seen during the pandemic
Increasing the number of local authorities to benefit from the expertise of the High Street Taskforce in areas such as placemaking, planning and design is encouraging. This combined with Compulsory Purchase Order powers for empty shops can help to support the regeneration of high streets and town centres
We are looking forward to seeing the proposals on Infrastructure Levy reforms. It is vital that the Levy works well in all parts of England, including areas with lower land values
We await the Government's formal response to the planning White Paper and promised comprehensive resources and skills strategy for the planning sector
Continuing support for plantech and locally set design codes is welcome
RTPI members and other key stakeholders look forward to taking the opportunity for further consultation on planning reform. The RTPI will follow up with further analysis on the role of planning within the Levelling Up White Paper in the coming days.
-END-
About the RTPI
The RTPI is the largest professional body for town planners in the UK and Europe and represents members in over 80 countries worldwide. The Institute has been shaping planning policy and raising professional standards for over 100 years and is the only body in the UK to confer Chartered status to planners, the highest professional qualification.
Contact the RTPI press office on 020 7929 8330 or [email protected] For more information, visit www.rtpi.org.uk