Royal Town Planning Institute (RTPI) president Dr Wei Yang FRTPI marked her first presidential visit to Yorkshire with a tour of mixed-use retail and leisure facility built on the site of a former prison.
During her visit on 10 September Wei saw a range of promising new developments in the region including the multi-million pound Treadmills leisure and retail complex in Northallerton.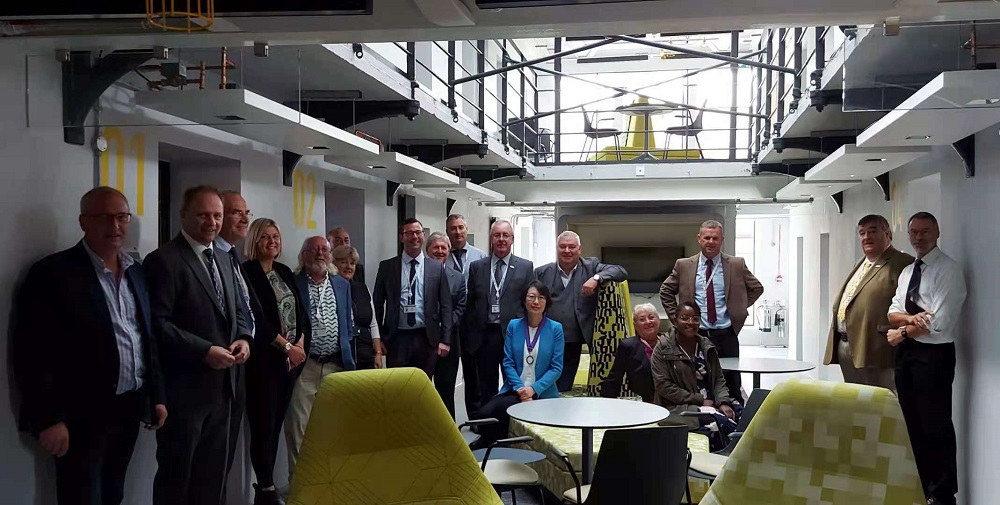 Wei began her visit with a walking tour of the £17m Treadmills scheme led by Jon Berry [pictured above], chief planning officer at Hambleton District Council. The scheme, a joint venture between Hambleton District Council and leading Yorkshire developer Wykeland Group, sits on the site of the former Northallerton Prison. The development is home to the Centre for Digital Innovation & eCampus of University of Sunderland and York College.
From there Wei made the short journey to the Sowerby Gateway development on the edge of Thirsk which will provide 97 new affordable homes. The £13.6m scheme, which received Homes England funding, includes a new heat pump system for all new homes.
The final stop was a walking tour of Richmond with RTPI vice president Tim Crawshaw, RTPI Yorkshire chair Derek McKenzie, Bob Wolfe, chair of Great North Plan and Steve Biggs from local conservation charity Just the Job [pictured below].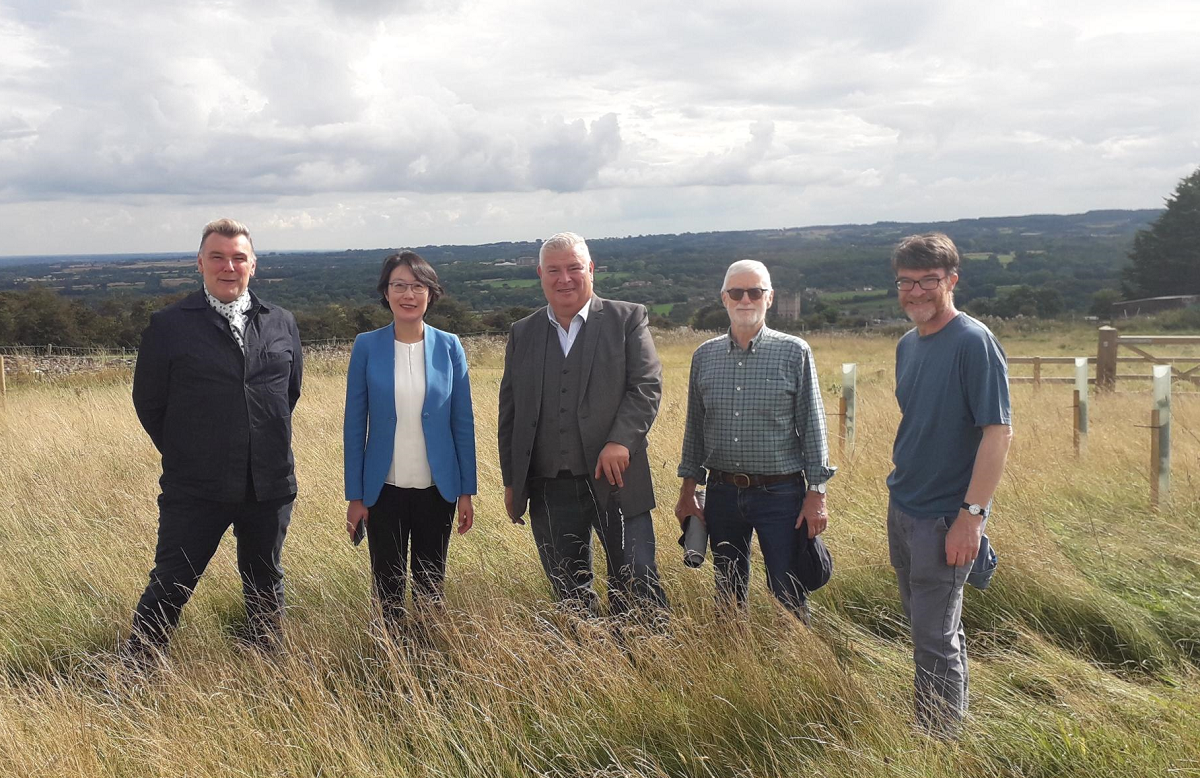 Wei's visit to Richmond coincided with the 950th anniversary of the creation of Richmond Castle and the surrounding town. As part of the anniversary celebrations a new community woodland is being created in the town which is expected to be carbon positive as well as helping with flood water management.
As well as visiting the new woodland, Wei was guided on a tour of Richmond town centre by members of Richmondshire District Council [picture below].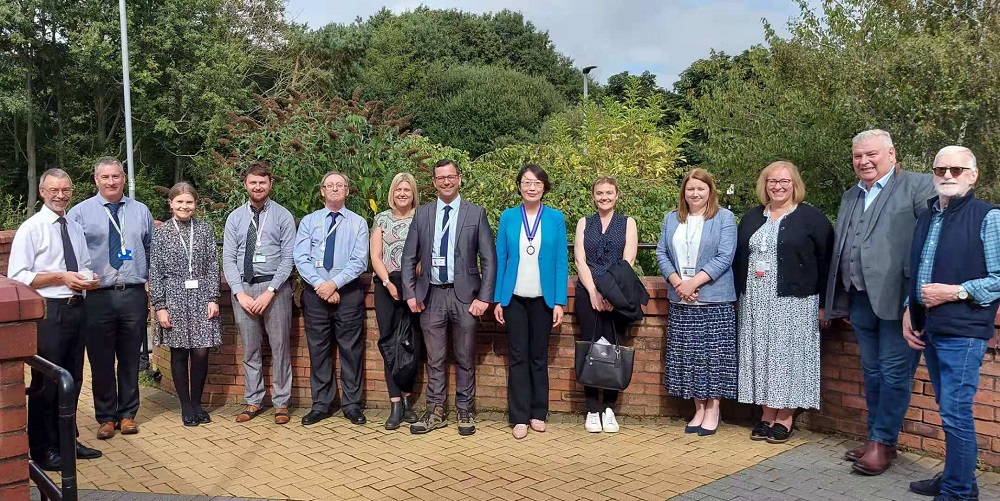 Dr Wei Yang FRTPI, RTPI president, said: "It was a great pleasure to visit RTPI Yorkshire Region last Friday and meet our members at Hambleton District Council and Richmondshire District Council.
I was also delighted to meet leader of the Hambleton District Council Mark Robson and other councillors and to visit various projects in the council together led by chief planning officer Jon Berry.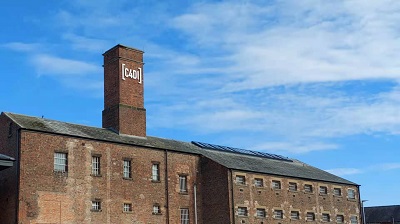 "The visit to the Centre for Digital Innovation & eCampus of University of Sunderland and York College at the Treadmills retail and leisure complex was a particular highlight. It's remarkable to see the former prison site in Northallerton has been turned into an accessible and delightful destination in the town. The long-term vision, holistic planning and close collaboration between the planning team, the local politicians, the developer and other key stakeholders are the key to success.
"The afternoon visit to Richmond community woodland, historic Richmond Town Centre, and meeting the planning team at Richmondshire District Council led by Bart Milburn was really informative and delightful too.
"I would like to thank the Yorkshire region's warm welcome and everyone involved in helping put the amazing programme together."
Jon Berry, chief planning officer at Hambleton District Council, said: "Members and officers of Hambleton District Council were delighted to welcome the visit of the president of the RTPI, Wei Yang, and her Yorkshire team and show them the game-changing Treadmills project and the successful development of the Sowerby Gateway masterplanning area. It was a great opportunity to present the planning background and processes which have facilitated these transformational outcomes - a thoroughly enjoyable day was had by all."