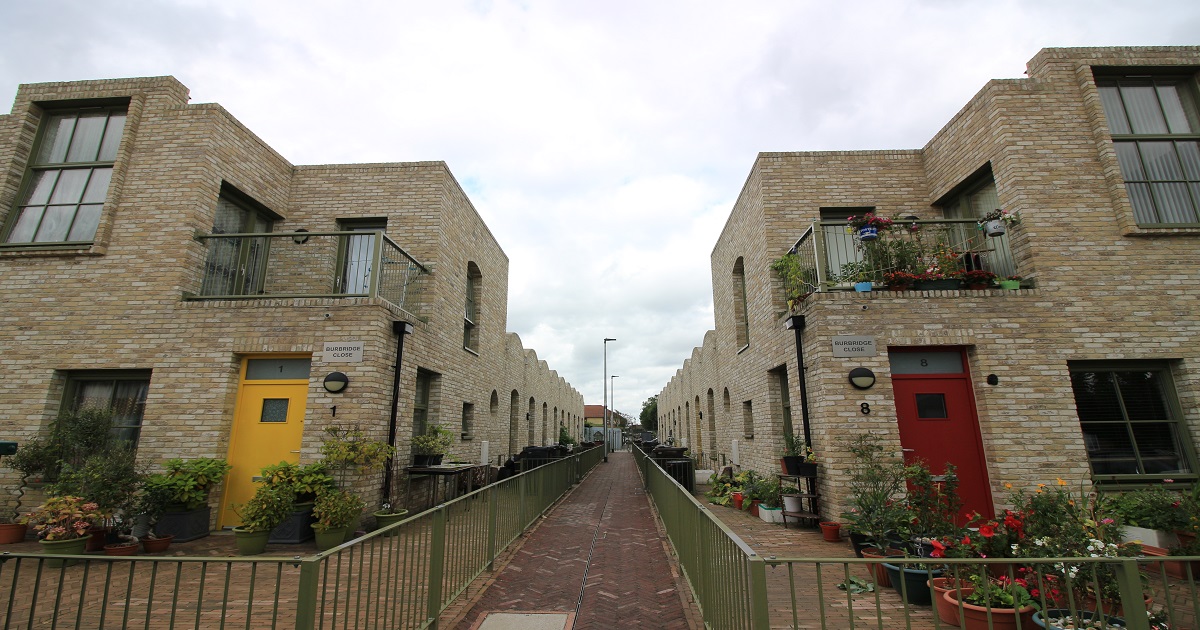 [Pictured: Wei Yang was shown Burbridge Close, a new housing scheme in Dagenham for over-60s]
Royal Town Planning Institute (RTPI) president Dr Wei Yang FRTPI has praised two east London councils for their outstanding regeneration efforts.
On 23 September RTPI President Wei Yang toured multiple regeneration projects lead by representatives from both Redbridge Council and Barking and Dagenham Council.
Wei began the day with a visit to Redbridge where she met several council figures including council Leader Jas Athwal and Brett Leahy, Head of Planning and Building Control, Regeneration and Culture [pictured below].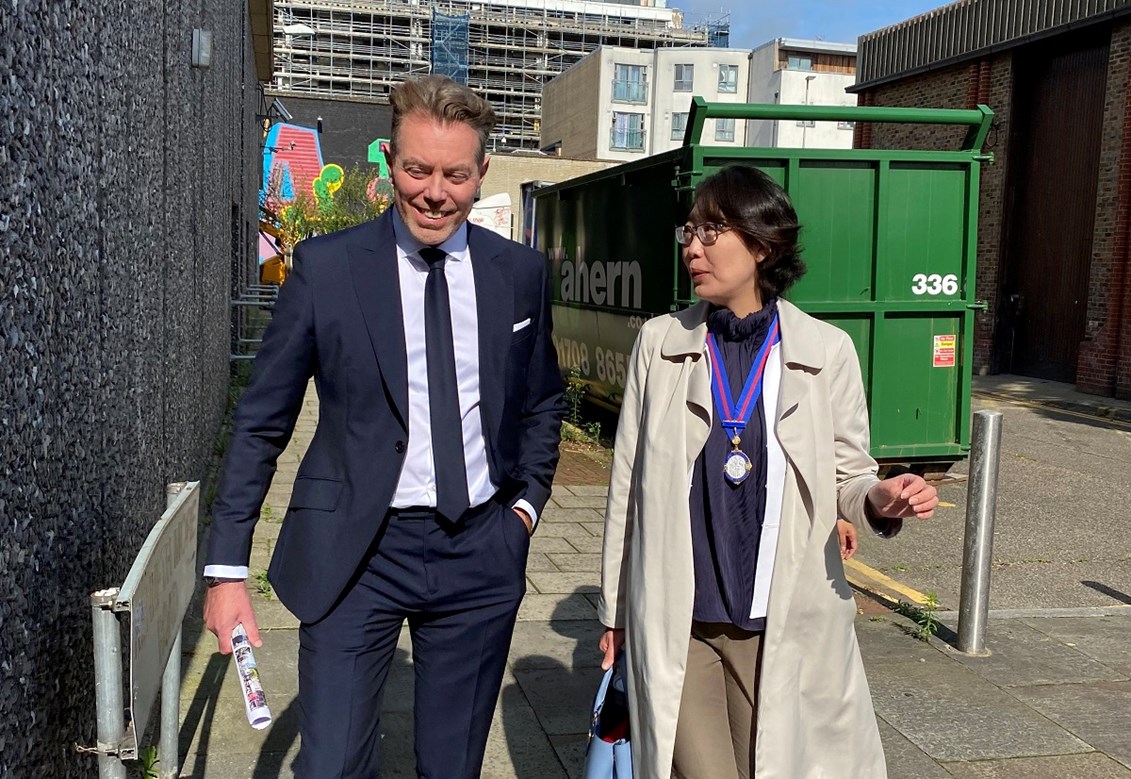 Wei then received a tour of Ilford Town Centre, including an overview of the ongoing transformation of Ilford High Street, art studios and a Ilford's new Italian-style food market Mercato Metropolitano.
Dr Yang also visited the Ilford Western Gateway, the area around Ilford Hill, Chapel Road and south of the main Ilford Station entrance, the stepping stone into Ilford with the arrival of the new Elizabeth Line.  
Commenting on her visit Wei said: "I was delighted to meet Leader of the London Borough of Redbridge Jas Athwal and the planning team led by Brett Leahy, as well as the senior management team in charge of regeneration and the community hubs programme.
"I was impressed by the close collaboration between different departments and how planning has been utilised to turn the council's unique challenges into opportunities for innovation, growth and development through proactive communication and engagement with local communities. Also, it was really encouraging to hear the planning team's Career Grade, Grown Your Own, Kick Start, and weekly welfare and wellbeing survey initiatives. I applaud the council's great effort and would welcome their best practice to be shared more widely."
Leader of Redbridge Council, Jas Athwal said: "It was fantastic to welcome Dr Yang, the President of the Royal Town Planning Institute, to Redbridge this week for a tour of Ilford town centre. Her visit is a testament to our progress in transforming our borough by building new, affordable homes, delivering brand new, high quality spaces, both for residents to enjoy and for local businesses to thrive, and making sure that this transformation delivers for local people."
Wei later made the short trip to the neighbouring borough of Barking and Dagenham, where she was shown a range of housing schemes including a new development at Burbridge Close, Dagenham, which provides eight socially-rented homes for people aged over 60.
Wei said: "The visit to London Borough of Barking and Dagenham was inspiring and delightful. Led by David Harley, Head of Regeneration of Be First – Barking and Dagenham Council's regeneration organisation, the tour was like traveling through time from 100-year-old Becontree Estate - the largest council estate in the UK, to newly built Fresh Wharf Scheme and the Gascoigne West scheme, as well as the transformed Ice House Quarter."