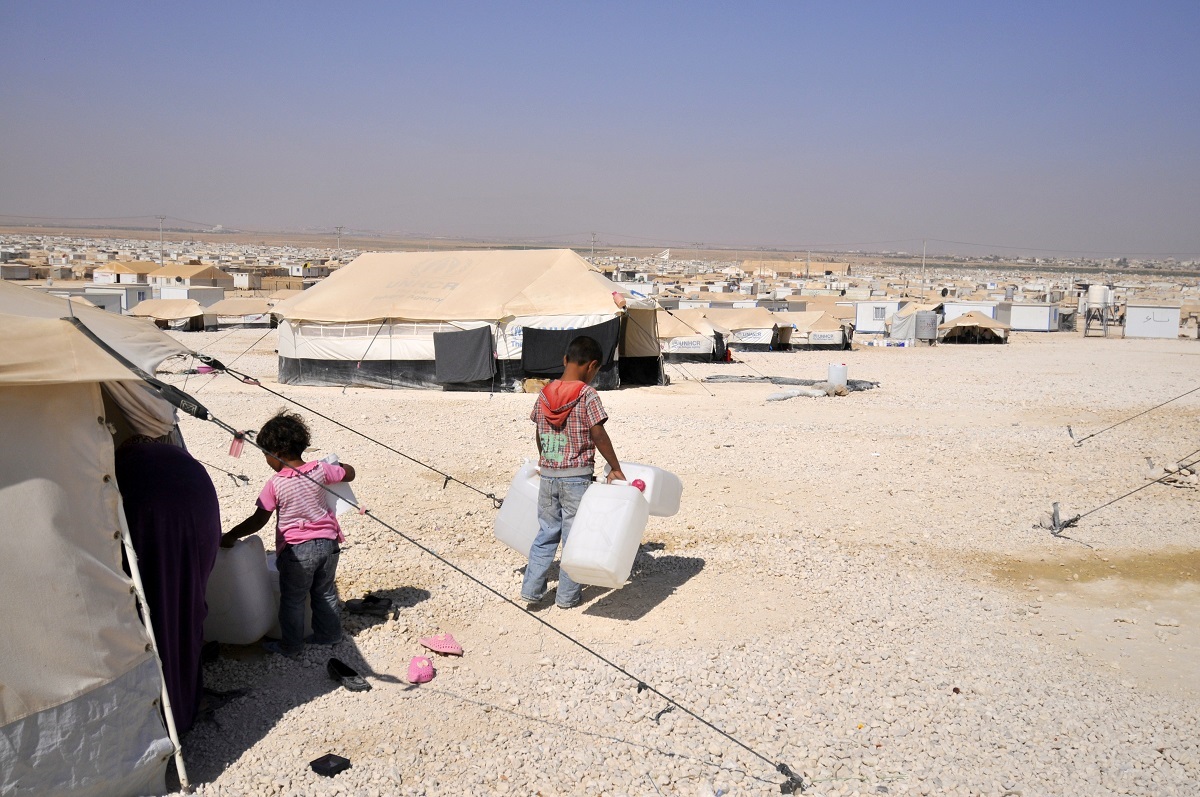 Efforts of humanitarian and development agencies can be spatially uncoordinated, leaving displaced people and refugees cut off from the opportunities of urbanisation, according to research by the Royal Town Planning Institute (RTPI).
The RTPI is calling on humanitarian and development actors to better leverage the urbanisation processes and utilise planning to improve outcomes for the displaced.
The 'Urbanisation, displacement and urban planning' report, published today, has received backing of a prominent international development academic who says the work should inform the debate around how to plan for largescale influxes of displaced people.
Forced displacement of individuals is increasingly common with more people fleeing violence, conflicts and disasters than ever before. Many of them find refuge in and around rapidly growing small and medium-sized towns that already have fewer services available and receive less development support from national and international actors.
United Nations (UN) estimates that almost 235 million people – 1 in 33 people worldwide – will need humanitarian assistance in 2021, an increase of 40% from 2020 (prior to COVID-19) and a near tripling since 2014.
Linking displaced people to the economic growth that accompanies urbanisation can help meet those needs. However, the RTPI finds that planning expertise used to respond to displacement has been narrowly focused on spatial standards, while emerging planning approaches used in displacement settings can lack spatial coherence and a focus on distributing urban prosperity across host and displaced communities.
To combat this, agencies should build on their engagement with local governments and affected communities and improve data for assessing the urban character and urbanisation processes in a displacement setting. This can help build consensus around interventions in urbanising locations that are connected to employment opportunities, support recovery and align to local development.
Michele Vianello, international policy and research officer at RTPI, said: "The sustainable growth of towns and cities globally can support refugees and other displaced people to recover and be self-reliant, while displaced people's contributions to a place can support a local economy to thrive.
"However, quick inflows of people, low capacity and political opposition can result in displaced people being stuck in places cut off from the opportunities of urbanisation, leading to increased costs for humanitarian agencies and poor outcomes for displaced people.
"By bringing together existing evidence on urbanisation and planning approaches used in displacement settings the RTPI hopes to support humanitarian and development actors create secure and inclusive locations that benefit both the hosts and the displaced communities."
Roger Zetter, professor emeritus in Refugee Studies, Refugee Studies Centre, University of Oxford said: "Highlighting the impacts of population displacement on urbanisation processes and spatial form, this valuable research paper will support planners and other stakeholders in formulating their responses to these professional challenges.
"At the same time, the report plays a very important role in positioning the RTPI in evolving debates and praxis on this pressing humanitarian and development issue."
Olafiyinfoluwa Taiwo, chair of the Commonwealth Young Planners' Network, said: "Multidisciplinary and cross-sectoral collaborations are critical to addressing increasingly complex urban humanitarian challenges, particularly where displacement and urbanisation intersect. The value of urban planning for humanitarian response and preparedness cannot be overstated.
"This RTPI report emphasises the critical role of urban planning in strengthening linkages across the humanitarian and development systems for achieving integrated sustainable development and better humanitarian outcomes. Planners will be supported to advance their expertise in this field whilst other key actors will be supported in considering urbanisation processes when making decisions."