The Royal Town Planning Institute (RTPI) is delighted to announce that it has signed a Memorandum of Understanding (MoU) with BAME Planners Network as part of its ongoing work to diversify the planning profession.
The MoU set outs how the RTPI will collaborate with BAME Planners Network over the next three years to build a planning profession that is as diverse as the communities it represents.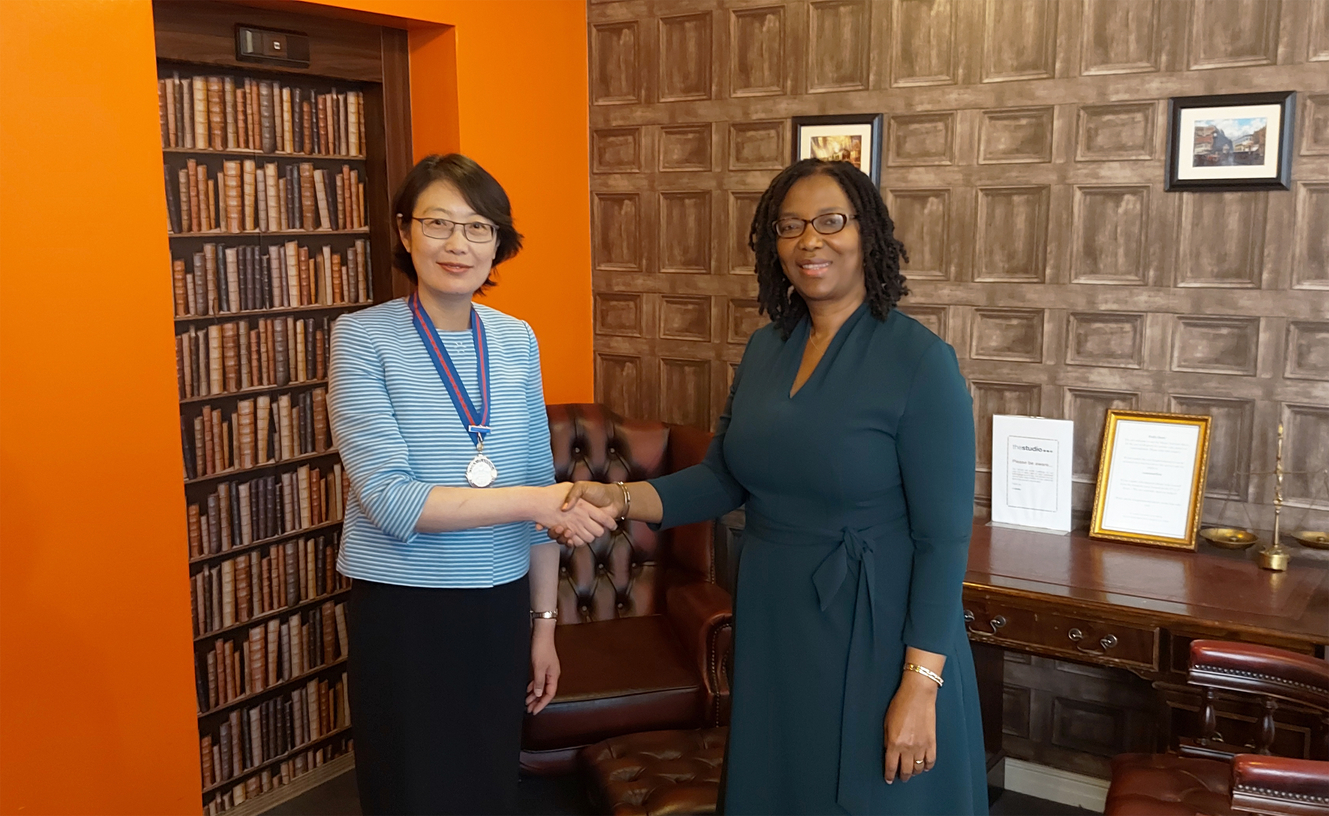 Image: RTPI President Wei Yang (left) with Helen Fadipe of BAME Planners Network
In particular, the two organisations have committed to develop and deliver joint activities, resources, CPD and events and to share knowledge and information about diversity and inclusion.
A minimum of one event per year will be targeted at members of the Network who are not already RTPI members to promote the benefits of membership or at Network members who are looking to convert their RTPI membership to a new tier.
The agreement is part of the RTPI's 10-year CHANGE action plan, launched in February 2020, which sets out key themes and actions that will help create and support a more diverse and inclusive profession.
RTPI President Wei Yang FRTPI said:
"It is my great pleasure to sign this MoU with BAME Planners Network on behalf of the RTPI. The MoU is another important milestone for the RTPI in delivering CHANGE, its EDI action plan. It demonstrates our commitment to creating a more diverse and equitable planning profession which is truly representative of our communities.
"I applaud the Network's excellent work so far. I hope by joining forces through the MoU both parties can enhance their capacities to promote equality, diversity and inclusivity, and help to create a culture that delivers the best outcomes for the diverse society in which and for whom the planning profession works. I wish our co-operation a great success!"
Founding member of BAME Planners Network Helen Fadipe MRTPI said:
"In the last 14 months, BAME Planners Network has made tremendous impact in supporting organisations with their EDI strategies and improving outcomes for BAME planners.
"The signing of this MoU is a good step towards formalising our relationship with the RTPI to ensure the planning profession reflects the communities it serves. Through this MoU, we will continue to support the RTPI in attracting and retaining planners with BAME background in the profession and working collaboratively to deliver on the Network's Action Plan and the RTPI's CHANGE. This will give planners from BAME backgrounds access to better action-oriented support for career development and progression across all sectors."
>> Read the Memorandum of Understanding in full
>> Read the blog by Machel Bogues, Equality, Diversity and Inclusivity Manager