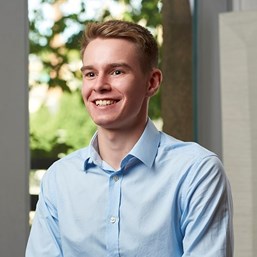 The Royal Town Planning Institute (RTPI) has today responded to the Department for Business, Energy & Industrial Strategy's (BEIS) draft National Policy Statement (NPS) for energy infrastructure "Planning for New Energy Infrastructure".
The consultation response outlines the RTPI's concerns over the absence of a true spatial strategy and the omission of certain renewable energy technologies. 
In particular the RTPI has highlighted its concerns over the absence of any spatial strategy to work alongside the significant investment in energy infrastructure. We have previously researched the importance of spatial planning in our report, A Map for England, which highlighted the unintended consequences of projects that can arise when projects do not have an overarching spatial strategy.
With the significant increase in transmission and generation projects that the NPS has outlined, in conjunction with the 'Infrastructure revolution', there is a real need to understand the potential areas for cooperation, efficiencies and economies of scale for infrastructure projects. Without this, projects will likely become costly and siloed.
Not only does the NPS fail to deliver a much-needed spatial strategy, but the projected need and timelines of future projects will likely mean that a real risk that appropriate place-based approaches will not be the priority given the timescales that are currently being enforced. Project Speed has moved the rate at which projects can be planned and completed to the forefront of the conversation, however there is a still a clear need to balance the local impact of projects against the national need for them.
Finally, whilst the NPS does put forward a wide range of renewable energy generation technologies it omits some that could bring value and security to the UK. Despite the encouraging signs for hydrogen and infrastructure, pumped hydro and other alternative methods the exclusion of onshore wind and tidal range projects potentially limits the diversification of our renewable energy technologies. By diversifying our renewable energy generation methods, we can build security into our energy infrastructure.
Harry Steele, Infrastructure Specialist at the RTPI, said: "The draft energy infrastructure NPS fails to understand the need for a spatial strategy to link together projects, gaining efficiencies and economies of scale whilst avoiding unforeseen effects.
"Without this, and the appropriate timescales to implement the correct place-making approaches to infrastructure, the potential negative effects of the accelerated roll out of energy infrastructure throughout the UK cannot be mitigated."