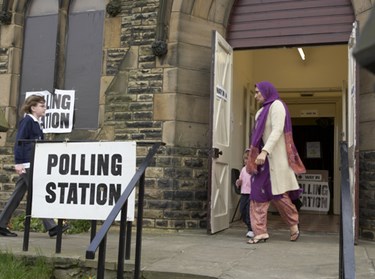 Following results for the biggest set of elections since 1973 (outside of a general election) we take a quick initial look at what the the impact might be on planning. 
England
Solid turnout at mayoral elections demonstrates that English regional leadership can be a success. Ben Houchen's landslide re-election as Tees Valley Mayor and Andy Burnham's victory in Manchester show the public appreciate a strong voice for the region. Joined-up thinking and cross-border coordination are crucial and must be reflected within national planning reforms.  Chief Planning Officers in every local authority and a cooperation framework such as Green Growth Boards should support this.
The success of "levelling up" reflects a real demand for further investment in the north and midlands, areas with just a third the expenditure per resident on planning services of their southern counterparts. Planning reforms must work for these regions; a new developer contributions model should address areas without high land value and central government action is needed to lessen the resourcing divide. "Levelling up" must tackle the crisis facing our high streets, learning from a plan-led approach to repurposing spaces.
The prominence of green issues amongst the electorate reflects how public priorities have shifted. Planners are uniquely and perfectly positioned to ensure sustainable patterns of development are at the core of a Net Zero strategy. Government support for housing retrofit is essential, as well as "Retreefit" to replant developments. Better planning greenspaces provides five times the advantages for a deprived community, so funding planners ensures green investment directly benefits residents.
Planning issues are a hot-ticket item in many places, with some areas seeing a rise in support for NIMBY candidates. Funding for specialist Community Planners will be essential to maintain public buy-in during a period of reform, alongside support for technology to broaden engagement. It is essential that virtual meetings for local authorities are permitted to continue, to ensure planning committees can foster diverse engagement and reflect the range of community views.
Read our more detailed analysis of the English elections here. 
Scotland
The SNP will form the next Scottish Government in what will be a critical time for planning. The draft National Planning Framework 4 is due to be laid in Parliament in the autumn and the on-going implementation of the 2019 Planning Act will continue.
The RTPI wants to build on the relationship we have had with the government which recognises how planners, planning and the planning system can support their ambitions.
We were pleased to see the that SNP manifesto confirmed a commitment to a post COVID recovery, net zero carbon targets by 2045 and the implementation of 20 minute neighbourhoods. Planning has a clear and important role to play in supporting all of these. We have already set out how the National Planning Framework needs to be a "First Minister's document" that provides a clear route map to influence decisions and investment on how our places should develop over time. It should be an important tool in the post COVID recovery.
There is a need  to invest in planning services to support these aspirations whilst guidance on new statutory Chief Planning Officers in each local authority has to ensure that they are engaged early and productively on key decisions that affect local communities.
In working to support the post COVID recovery we believe that a new planning apprenticeship programme is essential so as to ensure a pipeline of planners is in place to provide the vision, and the consents needed, to regenerate communities and town centres.
Read our detailed analysis on the Scottish elections here.
Wales
The Welsh Labour Manifesto meets many of the issues raised by the RTPI, including tackling climate action, investing in public transport and active travel, and the delivery of quality affordable homes, including a focus on strengthening Welsh language communities.
The manifesto commits to strengthening the autonomy and effectiveness of local government to make them more successful in delivering services. We have highlighted the need to invest in planning services to enable the delivery of Welsh Labour's priorities.
Read our detailed analysis on the Welsh elections here.