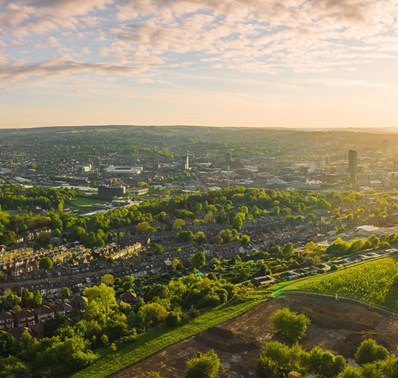 The Royal Town Planning Institute (RTPI) has repeated its calls for Green Growth Boards to deliver joined-up thinking for climate action, transport, infrastructure, housing provision and nature recovery.
In its Planning for a Better Future report, published today ahead of the government's forthcoming Planning Bill, the Institute says many of the problems associated with planning in England can be traced back to an insufficient focus on the wider area.
The report, which builds on the RTPI's April 2020 Priorities for Planning in England report, sets out some practical proposals for change and calls on the government to recognise the important role planning has to play in building a better future post-Covid.
Head of policy at the RTPI, Richard Blyth, said: "Through planning we can create healthy and thriving communities that are more economically robust, while tackling the overarching threat of climate change. We need to be open and honest about what doesn't work and look at new ways to create holistic visions for places that capitalise on technical innovation and takes on board  the renewed interest in local place by communities.
"For too long planning has not grappled with issues of climate, public health, skills and infrastructure head on, partly due to insufficient permission to do so from central government, but also due to insufficient wider-area institutions with which to engage. Green Growth Boards would change this."
The RTPI first called for Green Growth Boards in October 2020 in its formal consultation response to the Planning for the Future white paper.
Green Growth Boards would sit across local authority boundaries, would steer the Local Plan and ensure alignment with other key strategies including economic growth, transport, climate and health.
Today's report also calls for proper resourcing for planning departments, following years of austerity which has seen a 42% decrease in funding, so they can return to their true purpose of ensuring affordable housing for all that is located and designed to achieve carbon neutrality and supported by upfront provision of transport, utilities and infrastructure. A greater emphasis must also be placed on the renewal, repurposing and retrofit of existing buildings, it says.
Finally, it calls for a digital engagement fund to encourage more diverse participation in the planning process and equip planning professionals with the skills and tools they need to deliver effective digital consultation.