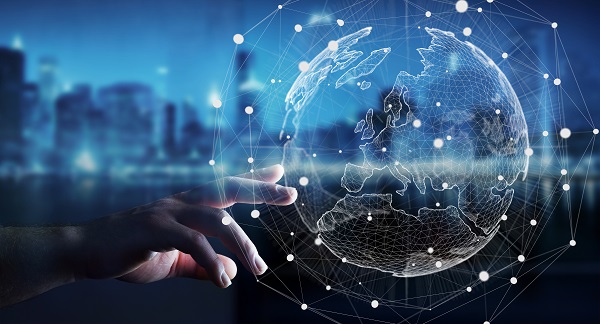 A strategy to raise the profile of urban planning as a pivotal issue in global policy has been launched by the Royal Town Planning Institute (RTPI).
The RTPI's International Strategy 2021-2030 promotes the value of planning internationally as a lever for advancing a prosperous, fair, sustainable and peaceful world.
Its launch is part of the RTPI's 10-year Corporate Strategy, published last year, which aims to raise the profile of planning for global challenges and increase diversity and inclusivity in the profession through internationalisation.
RTPI President, Wei Yang, who launched the strategy at an international online event today, said: "In this crucial moment of our planet's history, we need to think globally and act locally. Town planners must take the lead in enabling the built environment to achieve the UN Sustainable Development Goals and we need to find innovative and sustainable solutions to tackle the world's biggest challenges – from poverty to the climate emergency and the biodiversity crisis, from inequality to the humanitarian crisis, and from pollution to the public health crisis.
"This strategy aims to raise the profile of planners globally and unite planners around the world to tackle these challenges together."
International Committee Chair Janet Askew MRTPI set out the strategy's structure and objectives and Commonwealth Association of Planners Vice-President, Ian Tant MRTPI, spoke about the strategy's alignment with ongoing global efforts to achieve the UN's Sustainable Development Goals.
The strategy, which aims to empower the Institute's 26,000 members across 80 countries to support global sustainable development and climate action, identifies four key aims:
To promote the value of RTPI membership internationally
To support planning knowledge globally
To raise the profile of planning for global challenges
To increase diversity and inclusion through internationalization.
Some of its key aims include connecting planners around the world through internationally focused networks, adding an international component to the RTPI's research programme, playing an active role in promoting excellence in planning through international platforms and ensuring inclusivity and diversity in all of the Institute's international work.
The launch event was welcomed by a range of international members of the RTPI from countries including Australia, the UAE, South Africa, Hong Kong and Barbados.
An implementation plan will be developed to sit alongside the strategy.