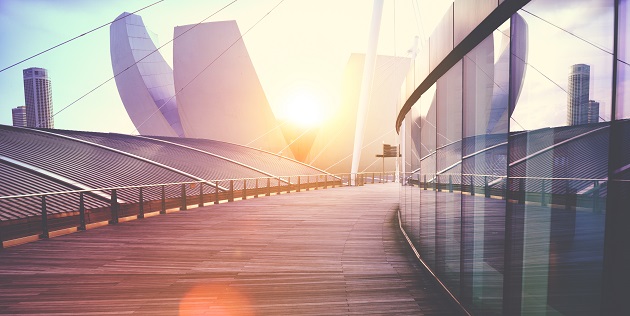 The Royal Town Planning Institute (RTPI) has welcomed government proposals to strengthen planning legislation to empower planners to reject poor design and drive up quality.
But the Institute has expressed 'deep concern' over plans to restrict powers to stop permitted development in certain areas.
In its formal response to a Ministry of Housing, Communities and Local Government (MHCLG) consultation on the National Planning Policy Framework (NPPF) and National Model Design Code (NMDC), the Institute said the focus must now be on resourcing Local Planning Authorities (LPAs) to enable planners to prioritise beauty.
Chief Executive of the RTPI, Victoria Hills, said: "While we are pleased the government has listened to our calls to allow planners to reject poor design and drive up quality, we remain deeply concerned about proposals to expand permitted development rights. The juxtaposition of increasing the use of Permitted Development rights with proposals to introduce rigorous design standards seems confused and is an uneasy contrast and risks creating a two-tier system."
Of most concern, she said are the proposals to restrict the use of Article 4 directions – which restrict the scope of permitted development rights in certain areas. This would make it much harder for LPAs to reject poorly designed housing schemes in inappropriate buildings.
The RTPI has previously called for £81m over four years for a Design Quality Fund.
A survey carried out last year revealed 88% of RTPI members wanted greater powers to reject poor design by lacked policy support and resources to do so. Furthermore, 61% of planners said they have the skills, knowledge and experience to focus on design quality but not enough capacity.
The Institute welcomed the announcement and funding for design code pilots, saying they should identify potential solutions for practical issues such as skills and capacity. They should also focus on developing a real-world understanding of how the relationship with highways departments works with the application of codes.
The RTPI's response also:
Raised concerns that requiring 10% of all homes in a plan should be solely for affordable home ownership risked introducing unwelcome inflexibility and reducing the ability of local plans to meet housing need.
Called for more emphasis on climate matters and recommended that the NMDC provide further details on energy, accessibility and transport matters.
Proposed an overarching framework for securing economic recovery post-Covid-19, saying action on carbon reduction should be the first among equals in the planning process as highlighted in our recent policy paper Planning for a better future.