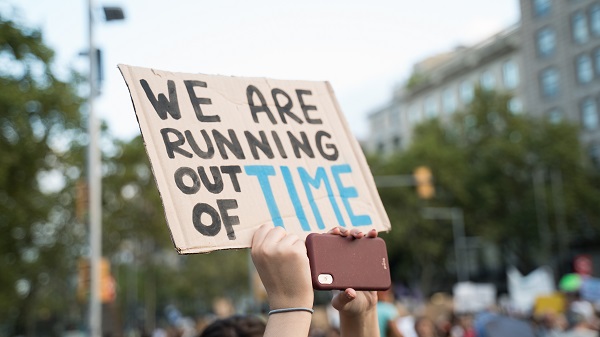 A UK-wide national investment programme is needed to fund local authorities to collaborate across departments to deliver place-based climate action, the Royal Town Planning Institute (RTPI) has said.
In a new report, Place-Based Approaches to Climate Change: Opportunities for Collaboration in Local Authorities', the Institute says that a clear net zero strategy from government which aligns national, regional and local responsibilities and identifies areas for collaboration is required.
The report explores areas of joint working and information sharing within local authorities to deliver place-based climate action with a particular focus on collaboration between planners and sustainability officers. Case study examples from across the UK highlight where joint-working at different stages of the planning process has helped integrate planning and climate change.
But the research also suggests that while there are significant opportunities for joint working between planning officers and climate and sustainability colleagues, there is also a resourcing and skills gap within the planning profession that needs to be addressed so planners can play a leading role in the place-based response to the climate and ecological emergency from within local authorities.
Richard Blyth, head of policy at the RTPI, said: "The Climate Change Act does not give Local Authorities targets, duties or resources to act on climate change, however they are expected to respond and have a dual responsibility to deliver climate action both across their own estate (assets owned by the council) and the wider local authority area.
"We have called for investment of £67 million over four years to deliver the equivalent of 1 FTE planner to work exclusively on climate proofing policy and development management in each local authority. All local authorities should be able to explain how their planning policy is consistent with Net Zero targets"
"2021 must be the year we 'build back better', delivering a sustainable, green and inclusive recovery. As our campaign 'Plan the World We Need' highlights, planners and the planning profession will have a key role to play and centering climate justice within the profession is crucial."
As recognised by the Committee on Climate Change, planning plays an essential role, with its ability to integrate energy, transport and land use planning, encourage sustainable travel, develop the best local solutions to low carbon energy, deliver well located and energy efficient housing, guide investment in integrated blue and green infrastructure and coordinate strategic resilience to the impacts of climate change. However, the issue continues to be undermined by viability and an overwhelming focus on housing numbers rather than building sustainable homes in the right location.
The report identifies a number of opportunities for joint working within local authorities to better align planning and climate change including:
Aligning wider council climate action plans with planning
Developing supplementary planning guidance
Gathering evidence to inform policy development
Supporting pre-application discussions
Providing comments on planning applications
Feeding into local plan process
Monitoring the performance of plans and policies over time
Siting low carbon infrastructure
Post Covid-19 recovery planning
Providing Informal training
Changing conversations
The report supports the Committee on Climate Change (CCC) recommendations that local authorities should develop net zero action plans for their own areas and work in partnership to reduce emissions. The report recognises that effective place-based climate action can only be achieved through partnership working; both within councils, between councils, with industry specialists and the development industry and with Government setting clear long term policies and investment to underpin climate action.
In its formal consultation response to the Planning for the Future white paper last October, the Institute called for the introduction of Green Growth Boards (GGBs) to deliver joined-up strategies for climate action, infrastructure, housing provision, health and nature recovery. It repeated those calls in its Planning for a Better Future report published last week.