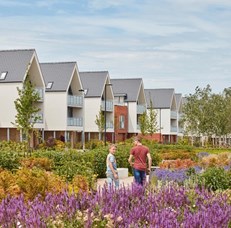 The Ministry of Housing, Communities and Local Government would like to invite you to an online event on Tuesday 20 July at 1:30pm with speeches delivered by Secretary of State for Planning, Robert Jenrick and Nicholas Boys Smith, hosted by Policy Exchange.
This landmark event 'Building Beautiful Places' marks a moment to announce a range of measures including the Office for Place. Taken together, they will transform the planning industry to enshrine quality, beauty and sustainability in local decision-making across the country, from city centres to rural villages.
To register to attend please click here.