The latest membership figures from the RTPI show that it has the largest number of members in its history, and represents a 4% year on year growth in membership.
There are now 27,000 members of the institute from all walks and stages of the planning profession. This news comes at the end of 2021 when the institute was also able to retain more than 90% of its membership despite the difficulties faced during the coronavirus pandemic.
The latest set of figures indicate that the main areas of growth are from pipeline classes such as student, licentiate and affiliates, which should indicate a healthy sustainable future for the planning profession.
In addition to growth in these membership classes the RTPI is also preparing to see the first chartered town planner apprentices undertaking their end point assessments in 2022.
The institute would encourage all eligible members to apply for chartership and they can find information on the process on the assessment of professional competence pages of the RTPI website
The RTPI 2022 Training Programme has also been launched for people keen to develop their careers.
RTPI Chief Executive, Victoria Hills said: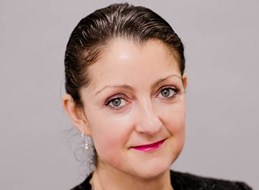 "I am delighted that we now represent 27,000 members; an historic high for the institute. It is particularly rewarding to see such strong representation from pipeline classes who represent the future of the profession. We also saw a 5% increase in planning graduates in 2020-21.  I recognise that there is some uncertainty at the moment with regard to potential reforms in England and anecdotal evidence that recruitment is a challenge for many, so seeing young people choose planning and choose the RTPI shows there may still be a bright future ahead of us.
               "At a time when the planning profession is so vital in helping communities tackle the major existential issues of our day such as COVID recovery, climate change and providing healthy happy places for all, it's great to see so many people choosing it as a career path.
More detailed figures regarding the membership profile of the institution will be available early next year.
As part of the RTPI Corporate Strategy the institute is committed to membership growth but not at the expense of the individual. The ambition is to put members first in all activities and to continue to increase the value of membership. In addition, the institute is undertaking an education policy review in 2022 to ensure its accreditation policies and procedures remain fit for purpose, and broaden access into the profession and career as a Chartered Town Planner.