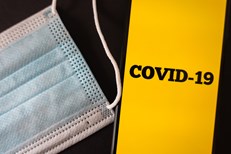 As you are no doubt aware the new Omicron variant of Coronavirus is rapidly changing the situation with regard to the pandemic. As such, and in line with the abundance of caution approach the RTPI has adopted since March 2020, the institute will be updating its current guidance.
From Monday 20 December we will be limiting travel and the number of face-to-face events. We advise all volunteers to restrict their RTPI-related travel to only those activities deemed essential. If you are attending an essential event we ask that you inform the senior responsible officer to establish the reason for travel.
We also advise that if your national Government introduces further travel or meeting restrictions that you abide by them.
If you are travelling on RTPI business, we ask that you take a lateral flow test beforehand and only travel if you have a negative result.
As a result of these new guidelines the General Assembly on January 19 will now be a fully virtual event. The 2021 presidential inauguration will take place with a limited number of people, if Government guidelines allow. It will also be made available to watch online and we would encourage you to do so.
In line with Government advice, we encourage everyone who is eligible to get a booster for their vaccine at the earliest opportunity.
We obviously wish that we could revert to some form of normality but must recognise that it is important to do everything we can to ensure that we are not responsible for the further spread of this new variant.
We will keep these new guidelines under review every week and will update members as and when they change.
Thank you for your time and understanding.