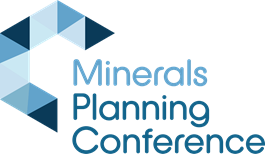 The full programme has been announced for the RTPI's Minerals Planning Conference 2021 which will consider the importance of minerals in planning for a green recovery.
This year's conference, delivered jointly with the Mineral Products Association, will take place on 15 June via online platform Hopin.
The event will kick off with a keynote address from Simon Gallagher, Director of Planning at the Ministry of Housing, Communities and Local Government (MHCLG).
Other speakers featuring in a packed line-up include
Adrian Cooper MRTPI (Climate Change Task Force Leader, Shropshire Council)
Carolyn McKenzie (Director of Environment, Surrey County Council)
Richard Greaves MRTPI (Chief Planning Officer, Essex County Council)
Nigel Jackson (Chief Executive, Mineral Products Association)
Lonek Wojtulewicz MRTPI (Policy Lead for Minerals and Waste Planning, MHCLG)
Kirsty Kirkham (Director, BSG Ecology)
Plenary sessions across the day will explore some of the opportunities and challenges for minerals planning that may emerge from the proposed reforms to the planning system, and consider how minerals planning can help combat climate change and deliver biodiversity net gain.
The event will be introduced by RTPI Head of Policy, Practice & Research Richard Blyth FRTPI.
He said: "I'm delighted that I've been invited to provide the opening remarks for this year's Minerals Planning Conference. It's always a must-attend event for anyone with minerals planning in their remit and will be particularly interesting this year against the backdrop of the Government's planning reform agenda. I look forward to seeing you there."
The RTPI would like to thank No5 Chambers for their generous support of this event. 
>> Tickets for this event are just £50 + VAT. For more information, visit www.rtpi.org.uk/mpc