A plan to regenerate deprived areas of inner Preston has been crowned overall winner at this year's Royal Town Planning Institute (RTPI) Awards for Planning Excellence, the longest-running and most coveted awards in the UK planning sector.
The City Living Strategy, submitted by Preston City Council and Hive Land & Planning, involves the 'de-risking' of 50 brownfield sites to attract private investment, and will lead to the building of over 3,000 homes, many of which will be affordable.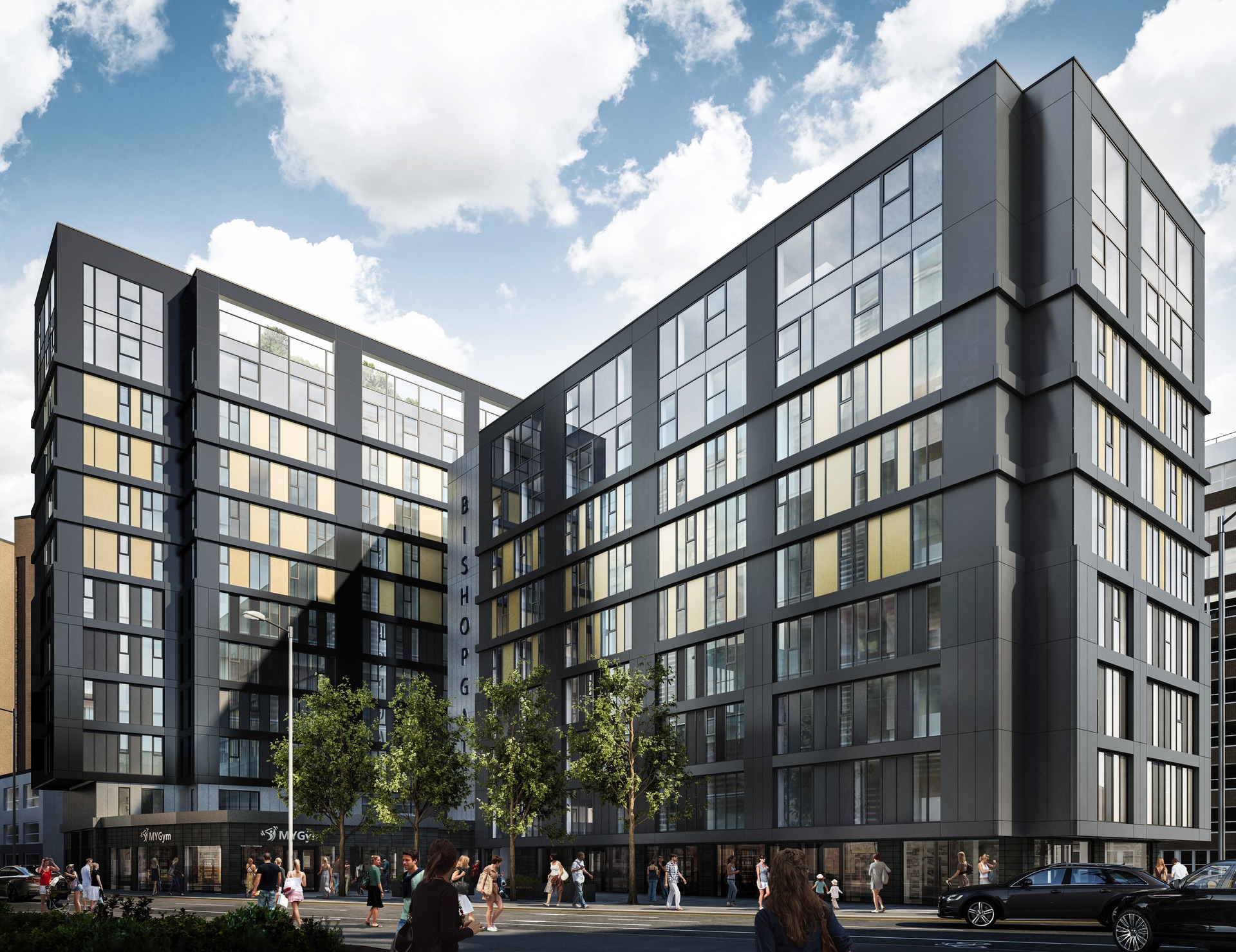 Image: Bishopgate Gardens in the heart of Preston, part of Preston City Council's award-winning City Living Strategy
In awarding the prestigious Silver Jubilee Cup to the City Living Strategy, the judges said that the delivery of the sites would bring 'transformational housing growth' to the area, regenerate neighbourhoods, and have positive benefits for local communities and the physical environment.
Dyan Currie HonMRTPI, Chief Planner of Brisbane City Council and Chair of the judging panel, said:
"Preston City Council's City Living Strategy is a worthy winner of the Silver Jubilee Cup. The judges were impressed by its proactive approach to the making of positive and impactful improvements to the city, noting particularly the use of innovative mechanisms to involve and engage with the local community.
"A human rights impact assessment is a unique addition to the strategy, setting a really positive tone for how planning can benefit all in a variety of ways. This project is highly relevant to the 'levelling up' agenda for the North and is transferable across the UK.
"With the world facing significant complex challenges, planning has become more important than ever before. The quality of entries in this year's Awards was outstanding and the judges remain confident of the future of the profession during these challenging times."
Preston's planners were also commended in the Planning Authority Team of the Year category, with judges highlighting not only their work on the City Living Strategy but also their efforts to help vulnerable people during the Covid-19 pandemic.
Another council recognised for its work in response to the pandemic was Cheltenham Borough Council, winners in the new Planning Heroes in a Pandemic category.
In total, winners and commended entries were announced across 15 categories, celebrating the positive impact of planning projects, teams and individuals from the UK and around the globe.
Headline sponsor of the RTPI Awards for Planning Excellence 2021 was engineering firm AECOM.
Full list of winners and commended entries at the RTPI Awards for Planning Excellence 2021
Silver Jubilee Cup (awarded to project judged best overall)
WINNER: Preston City Living Strategy, submitted by Preston City Council and Hive Land & Planning
Excellence in Plan Making Practice
WINNER: Preston City Living Strategy submitted by Preston City Council and Hive Land & Planning
COMMENDED: Ross-on-Wye Neighbourhood Plan, submitted by Place Studio
Excellence in Planning for a Successful Economy
WINNER: The BIS, submitted by Hartlepool Borough Council
COMMENDED: Great Central Square, submitted by Leicester City Council and Marrons Planning
COMMENDED: Small Scale Employment Space Local Development Order, submitted by Somerset West and Taunton Council
Excellence in Planning for Health and Wellbeing
WINNER: Plymouth Climate Challenge and the Climate Emergency Bonus, submitted by Plymouth City Council
Excellence in Planning for Heritage and Culture
WINNER: Illuminated River, London, submitted by Montagu Evans LLP
COMMENDED: Bicester Heritage, Oxfordshire, submitted by Bicester Motion Limited
Excellence in Planning for the Natural Environment
WINNER: Plymouth Climate Challenge and the Climate Emergency Bonus, submitted by Plymouth City Council
Excellence in Planning to Deliver Homes - small schemes (up to 50 homes)
WINNER: North Norfolk District Wide Affordable Housing Strategy, submitted by Broadland Housing Association
Excellence in Planning to Deliver Homes - large schemes (50 or more homes)
WINNER: Great Kneighton, Cambridgeshire, submitted by Countryside
Excellence in Tech Within Planning Practice
WINNER: Planning London Datahub - Greater London Authority, submitted by Atkins Limited (London)
International Award for Planning Excellence
WINNER: Cape, Torres, and Gulf Economic Opportunities Plan submitted by Arup Australia Pty Ltd and Torres Cape Indigenous Council Alliance (TCICA) Inc. (Australia)
In-house Planning Team of the Year
WINNER: Jacobs (London)
Local Authority Planning Team of the Year
COMMENDED: Preston City Council
COMMENDED: Plymouth City Council
Small Planning Consultancy of the Year
WINNER: Aurora Planning (Scotland)
Planning Consultancy of the Year
WINNER: Iceni Projects (London)
Planning Heroes in a Pandemic
WINNER: Cheltenham Borough Council
Young Planner of the Year
WINNER: Ryan Walker (Planning Consultant - The Paul Hogarth Company, Belfast)
COMMENDED: Daniel G Wilson (Development Manager – Hill Group UK, Essex)