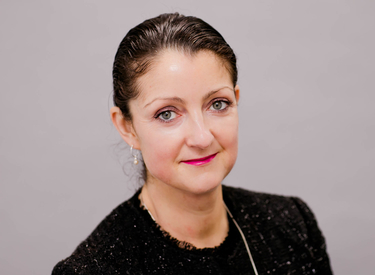 The chief executive of the Royal Town Planning Institute has called for urgent clarification on how planning departments will be funded following yesterday's announcement by the Treasury that it is scrapping its multi-year Comprehensive Spending Review (CSR).
In a letter to Rishi Sunak, Victoria Hills, said that while she understood the reasoning behind the announcement, planning departments needed certainty to ensure future investment in infrastructure and planning.
It comes as the RTPI launches a new report, Invest and Prosper, today at the Housing and Planning All Party Parliamentary Group (APPG). The report underpins demands, set out in the Institute's CSR response last month, for £500m, in the form of a new Planning Delivery Fund, to be injected into England's planning system over the next four years.
Ms Hills said: "Certainty for planning departments will be key to ensuring continuing investment in infrastructure and development. I urge a commitment to a longer-term funding settlement for planning, and at a minimum, an urgent injection of funds in the November round.
"The planning system has been seriously under-resourced for decades Developers have repeatedly made the case that investment in the planning system is crucial to provide efficiency and to incentivise investment in development.
"Our Invest and Prosper report makes the case for more investment in planning across the UK to ensure governments can achieve their objectives on housing, beauty, climate, the economy and health.
"Providing sufficient affordable housing could save UK households over £5 billion per year, shifting just 10% of car trips under five miles to cycling could lead to 1,200 fewer deaths per year, strategic greenspace planning could deliver £78 million per year in health value to the most deprived neighbourhoods and energy savings in climate-friendly developments could save 19 million tonnes of CO2 (£243 million – £1.3 billion) per year."
The Invest and Prosper report, written by Vivid Economics, calls on national governments to invest in planning as an essential public service. It says analysis for the report found that raising ambition and building capacity in the planning system had the potential to deliver significant economic benefits across key UK and national priorities.
Key benefits include:
Affordable housing saved the NHS £240 million in 2019
Living in well-planned neighbourhoods can support up to 59% of NHS-recommended weekly activity
Urban greenspaces provide £16.5 billion in environmental, health and amenity value per year
Planning ensures good access to economic opportunities, with 73% of planning housing permissions in England located within 10km of a major employment cluster
Homes developed through planning permission are three times more likely to meet National Space Standards
Planning policies prevent excess air pollution, which costs the UK £9-19 billion each year.
The report highlights that total expenditure on planning policy has fallen by 22% in England since 2010, by more than 40% in Scotland since 2009 and by 50% in Wales since 2008-9, and that without the planning system, the UK would be unlikely to meet national affordable housing targets.
It also points out that, although the reforms proposed in the UK government's 'Planning for the Future' white paper are consistent with the ambitions set out in the I&P report for delivering more value through planning, the proposed funding approach does not address existing cuts to budgets that are straining public planners and makes minimal funding for proposed digitization and upskilling in the planning system.
In England, the RTPI proposes the £500m is divided into nine sub-funds to enable investment into specific government priorities. It also calls for the funding to be ring-fenced and to be distributed fairly across all local authorities according to the number of people who live there, the scale of the development pressure and current levels of resourcing:
Plan Making fund - £170 million
The government has said all local authorities must have an up to date local plan by 2023 but has not made any additional funding available. The Planning Delivery Fund would fund 50% of the costs of doing this.
Design quality fund - £81 million
The RTPI has welcomed the Government's renewed commitment to high quality design, exemplified in its support for the Building Better Building Beautiful Commission. This funding would enable the delivery of the government's ambitions for Design Codes in every local authority.
Monitoring and enforcement fund - £67 million
To allow local authorities to do proper assessment of what is actually being delivered through the planning system and how well the local plan is being delivered and issue enforcement proceedings.
Digital transformation fund - £46 million
To help support the digital transformation of planning – saving money in the medium and long term and freeing up planners' time to plan. The existing Innovation Fund has provided limited support (£1m between 6 LAs and one charity)
Wider placemaking fund - £100 million
To bring a range of place-focused professionals to local authorities, such as architects, urban designers and ecologists, and to incentivise those outside of local planning authorities, such as public health colleagues, to engage with the planning process to enable the delivery of healthy communities.
Joint working fund - £15 million
To enable strategic reviews of green belt, waste management and housing targets.
Community engagement fund - £50 million
The government has repeatedly suggested it would like participation to happen upstream - with earlier engagement for communities at plan making stage. The Planning Delivery fund should provide grant for authorities to engage in rich community participation at the earliest possible stage, for example through deliberative panels.
Climate Action - £67 million
To deliver the equivalent of one FTE planner to work exclusively on climate proofing policy and development management in each local authority. The Committee on Climate Change's Net Zero UK report demonstrated there had been little or no progress in reducing carbon emissions of buildings or surface transport. Planning is part of the solution.
Capacity building fund - £17m
District Councils report that planning roles are the most difficult to fill out of all roles. This fund would comprise of £4m to support talent development from diverse socio-economic backgrounds and 13m to enable the country's 11,000 public sector planners to attend five one-day courses a year over a period of four years.
The RTPI plans to set out the implications of the report for Northern Ireland, Scotland and Wales in due course.