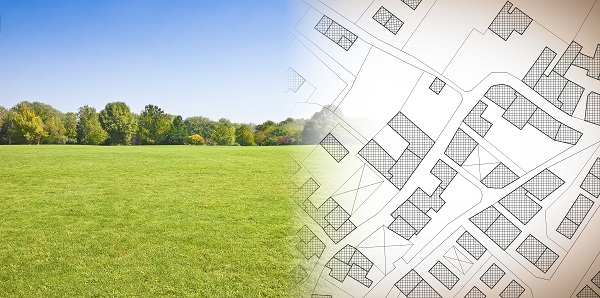 The Royal Town Planning Institute (RTPI) has welcomed proposals to increase transparency of contractual arrangements used to exercise control over the buying and selling of land.
In its formal response to a Ministry of Housing, Communities and Local Government (MHCLG) call for evidence, Transparency and competition: a call for evidence on data on land control, the RTPI says greater transparency will not only reduce confusion about the planning system among the public but also expose private landowners who stall development.
The Institute says the proposals to increase transparency of contractual arrangements such as rights of pre-emption, options and conditional contracts would lead to a more efficient land and property market and enable all stakeholders to make informed decisions more quickly.
Chief Executive of the RTPI, Victoria Hills, said greater public and political awareness of how land ownership interacts with the housing market would inevitably lead to greater public confidence in the planning system.
She said: "The RTPI has been calling for more transparency of contractual arrangements used to exercise control over the buying and selling of land for some time.
"The issue of land ownership is critical to planning policy. Communities not knowing how the land around them is owned and controlled can lead to local residents finding the planning process confusing. There has been particular concern among the public that simply granting more planning permissions has not resulted in greater access to housing, especially at lower income levels. It is therefore important to know which developers have bought land or land options to enable local authorities to see how fast they are bringing development to a conclusion.
"A more transparent system would also make it easier for SME housebuilders to identify the owners of suitable building land and sites for development."
In a position statement, entitled Better Planning for Housing Affordability, published in February 2017, the RTPI claimed that the "financialisation" of the land market had prevented land coming forward for development and could in some situations result in landowners being the greatest beneficiaries of residential development, rather than developers, communities or central or local government.
The paper said: "It is believed that over a quarter of all brownfield land in England has been vacant or derelict for at least nine years. Why these sites remain undeveloped has been insufficiently studied, but the available research suggests that this is due as much to 'institutional' factors (for example, who owns land and the structure of land and property markets) as economic or physical ones. Among the most problematic of these institutional factors are unrealistic expectations by owners of what their land is worth […] inhibiting otherwise viable development coming forward."
The RTPI is calling for it to be mandatory for the beneficiary of a contractual control interest to note their interest with Her Majesty's Land Registry (HMLR), adding that it is essential that records are robust and regularly updated to ensure a truly transparent system.