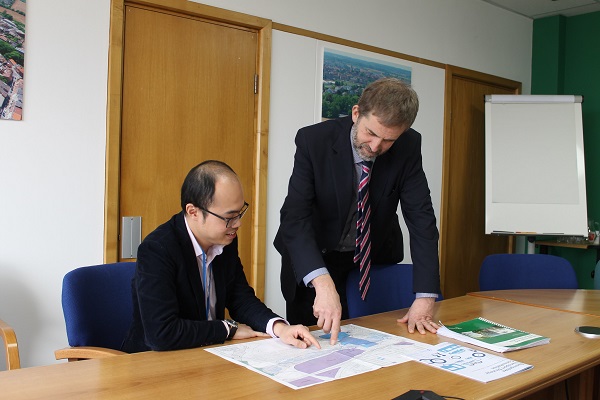 The chief executive of the Royal Town Planning Institute (RTPI) has welcomed the Chancellor's announcement of a support package for self-employed workers but has urged the government to bring forward the help earlier.
Victoria Hills said the Self-Employed Income Support Scheme would provide a 'lifeline' to self-employed planners during the coronavirus lockdown but many needed the help now.
Chancellor of the Exchequer Rishi Sunak unveiled the Self-Employed Income Support Scheme yesterday [26 March 2020] but said it would not be up and running until the beginning of June.
Ms Hills said: "I am pleased the government has listened to the needs of business and steps have been taken to support those in self-employment," she said.
"Our self-employed members represent a growing and important part of the built environment sector. Retaining the strength of the planning profession during this period is key to ensuring our members can mobilise quickly to support the government's priorities such as homes, infrastructure and levelling-up.
"But I am concerned that some of those in the most need will not be able to access any financial support until June. I would urge the chancellor to reconsider this timeframe."
The Self-Employed Income Support Scheme will offer a taxable grant of up to 80 percent of income, based on tax returns over the past three years, capped at £2,500 a month.
The scheme will cover those who paid tax on up to £50,000 of income in 2018-19 and who make the majority of their earnings from self-employment.
Up to 95 per cent of self-employed people will be eligible, Chancellor Rishi Sunak said.
He added that claimants must have filed a tax return in 2019, although he has allowed four weeks for anyone who missed the deadline of 31 January this year to file their tax return now.
The grants will be available to people for at least three months.
However, he said the scheme will not be up and running until the beginning of June at which point HMRC would pay a single lump sum directly into people's bank accounts.
He said people in 'immediate and desperate need' would be able to access support through Universal Credit and advance payments would be available 'almost immediately' after a claim was submitted. He said extra resources had also been pumped into local authorities to help people with council tax bills.
Sunak said steps had been taken to make the support both 'deliverable' and 'fair' and the package represented one of 'the most generous self-employment support schemes anywhere in the world'.
Combined with measures to support those in employment the comprehensive economic plan would help to protect the NHS's ability to cope and therefore save lives, he said.
But he warned that the government would not be able to support every single job or save every single business.