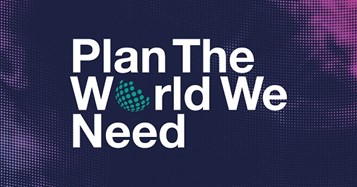 We are calling on governments across the UK and Ireland to capitalise on the expertise of planners to achieve a sustainable, resilient and inclusive recovery from the COVID-19 pandemic.
Our Plan the World We Need campaign aims to raise awareness of the vital role planners have in every aspect of the recovery in order to revive the economy, tackle inequality and meet net-zero targets by 2050.
Our latest research paper, Urban planning after COVID-19, examines how planning can contribute to the calls for a sustainable, resilient and inclusive recovery from the current health and economic crisis. It reviews the impacts of the Covid-19 pandemic across the themes of housing, urban production and consumption and travel in global cities and reflects on their implications for fostering a just, inclusive and sustainable recovery. This paper complements our ongoing work to understand how planners are responding to the challenges presented by the Covid-19 pandemic and our engagement with the COP26 summit.
You can keep up-to-date with the latest on the campaign here. 
Take a look at our film
Our new 'Plan The World We Need' film includes six key campaign messages to support our vision.  Please support and help us to raise awareness by joining the campaign conversion on social media using #PlanTheWorldWeNeed and share our film on your social media. 
Latest events