Our definition of CPD is 'the systematic maintenance, improvement and broadening of knowledge and skill and the development of personal qualities necessary for the execution of professional and technical duties throughout the practitioners working life'.
All RTPI members except students, affiliates and retired members must follow the requirements in our Code of Professional Conduct to maintain and develop their skills through Continuing Professional Development (CPD). Our advice note gives you guidance on how to meet the requirements.
What you are required to do:
Write a professional development plan (PDP) identifying your learning needs for the next 2 years;
Review your PDP every year or when your circumstances change;
Undertake and record at least 50 hours of CPD in each 2 year period – this is less than 30 minutes each week;
Reflect on and explain what you learned from each CPD activity;
Reflect on whether your CPD has helped you to achieve your goals and objectives from your PDP
Submit your records when asked to do so by the RTPI
The CPD Practice Advice Note has more information and tips on what you need to do.
You can now record your CPD online on your profile page - read our guidelines for more information.
Each year we ask a sample of members to submit their records for monitoring.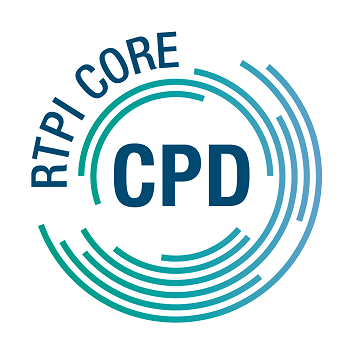 Other content you might be interested in