RTPI Plus offers RTPI members a range of discounts, offers and deals designed to support members both personally and professionally. There is no sign up process, nor any extra charge to access RTPI Plus – members are automatically eligible by virtue of their class of membership. RTPI Plus has been designed to save members money, time and provide added value to their membership.
RTPI Plus is available to the following class of membership:
Chartered member
Fellow
Legal member
Legal Associate, or
A retired member in one of these classes


Access your RTPI Plus benefits here using your membership number and password.
Benefits included are:
Lifestyle
Great savings on a wide range of Apple products, discounted cinema tickets, retail cashback at over 2,000 online offers, corporate rate gym memberships, mobile phone tariffs, dining out and in, magazine subscriptions and top UK attractions*.
Travel
Discounted holidays both in the UK and abroad. Package deal with major tour operators, hotel accommodation, cottages, airport parking, lounges & hotels, foreign exchange and car hire*.
Insurance
Car, home, life assurance, medical, travel and roadside assistance*.
Business
Accounting software, textbooks, IT and professional development training*.
Advice
Financial planning, mortgage assistance, and tax returns*.
We realise that it is becoming increasingly easy to find 'competitive' deals and offers through work or on the internet. That's why many of the benefits carry a stamp: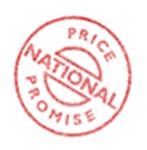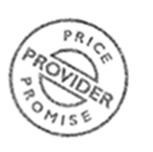 National Price Promise - This stamp means that you should be getting the best possible price / deal in the UK, for this product or service.
Provider Price Promise - This stamp means that you should be getting the best possible price / deal that this company makes available.
Access RTPI Plus today here.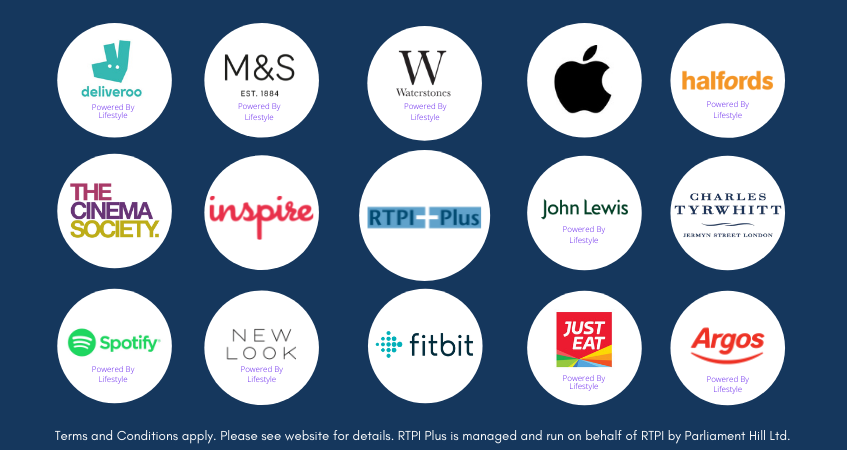 *Terms and conditions apply to all benefits. See website for details. Offers subject to change without notice. All insurance is subject to underwriting. RTPI Plus is managed on behalf of the RTPI by Parliament Hill Ltd of Britannia House, 21 Station Street, Brighton, BN1 4DE. Neither are part of the same group as a provider.