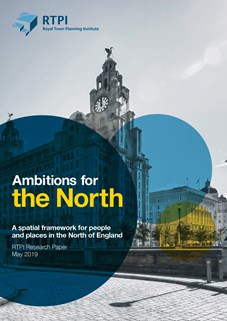 This spatial framework for people and places is part of a suite of strategies that make up a 'Great North Plan'. It recommends a more ambitious approach to strategic planning and governance across the North of England: promoting co-operation beyond traditional boundaries, helping cities, towns and rural areas develop sustainably, and ensuring that prosperity generated by the Northern Powerhouse is shared as widely as possible.
As part of a 'Great North Plan', the spatial framework shows how planning can be used to:
Help the North of England capitalise upon opportunities to increase its contribution to the national economy, while responding to technological, social and environmental change.
Provide direction and co-ordination for investment and the conditions for sustainable long-term growth, which benefits all communities in the North.