The Annual Sir Patrick Geddes Commemorative Lecture 2021
By Alice Charles MRTPI, Lead for Cities, Infrastructure & Urban Services in the World Economic Forum

Thursday 24 June 2021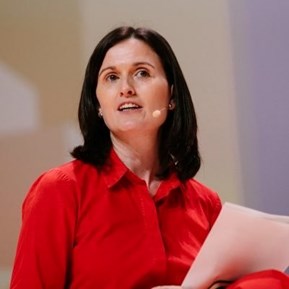 RTPI Scotland holds an annual commemorative lecture to advance Geddesian thinking. This year's lecture was given by Alice Charles MRTPI, Lead for Cities, Infrastructure & Urban Services in the World Economic Forum. In the lecture Alice focused on a post COVID recovery, looking at the implications for planning, places and cities.
Alice leads the World Economic Forum's cities and real estate work streams, including the Global Future Council on Cities and Urbanization, the Real Estate Industry Action Group, the Future of Urban Development and Services Initiative and co-leads the Systemic Efficiency-Transitioning Energy & Buildings initiative and the production of all city and urban development related content and curation of events at World Economic Forum summits. She is an external Member of the Board, National Asset Management Agency Planning Advisory Committee, Ireland and formerly worked in the Department of the Environment, Community and Local Government, Ireland; Dail Eireann (Irish Parliament), Ireland; Jacobs Engineering; Avison Young, London, UK.
She has a Master's in Global Leadership, World Economic Forum, in conjunction with the Wharton School of the University of Pennsylvania, Columbia University, Cornell Tech, INSEAD, London Business School and the China Europe International Business School (CEIBS); MBA, University College Dublin; a Postgraduate Diploma in Town and Country Planning, Queens University Belfast; and a degree (Hons) in Environmental Planning, Queen's University Belfast. Alice is a Chartered Member of the RTPI and the Irish Planning Institute and was the recipient of the  Irish Echo Irish 40-Under-40 Award 2017 for Irish and Irish Americans who have distinguished themselves in their respective fields of work before the age of 40.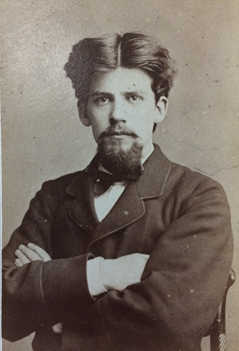 Who was Sir Patrick Geddes?
Patrick Geddes is widely regarded as the founder of modern town planning. His interest in the natural sciences led him to a professorship at Dundee University in botany, after which he developed his interest in sociology and planning. He lived most of his life in Edinburgh during which he established the Edinburgh Social Union, promoted a wide range of sympathetic redevelopment and conservation schemes the length of the Royal Mile, largely for university residential accommodation, founded a publishing company, founded the Franco-Scottish Society, became a major sponsor of the arts, developed summer schools, promoted international festivals, and published seminal texts such as "Cities in Evolution".
He also spent time in India as Chair in Sociology at Bombay University, prepared a plan for the Hebrew University at Jerusalem and finally retired to France where he founded the College des Ecossais in Montpellier. He was knighted in London in the year of his death.