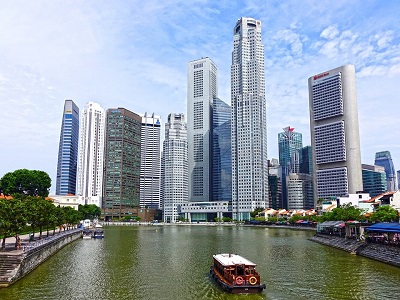 This page contains general advice for overseas planners looking for job opportunities in the UK and for UK planners looking for job opportunities overseas.
Working Abroad - General advice
Multinational Consultancies
Large consultancy companies have offices overseas. You can find them on the on-line RTPI Consultants Directory. Some examples are listed below:
Aecom; Amec Foster Wheeler; Arcadis; Arup; Atkins; Barton Willmore; Bilfinger GVA; Capita Property and Infrastructure Ltd; CBRE; CGMS (part of RPS); Cushman & Wakefield; Deloitte; ERM; Jacobs; Peter Brett Associates; Savills; White Young GreenWSP.
Online research
"Careers" and "work with us" sections of planning consultancies, charities, universities, NGOs and international agencies.
Job sections on national newspapers
Websites advertising built environment jobs in international agencies: (eg. https://unjobs.org/, https://reliefweb.int/jobs)
National planning association newsletters can advertise job opportunities (e.g.: New Zealand Planning Institute)
Volunteering
Search volunteering websites for job opportunities in planning. Example list below:
RTPI membership abroad
Inform the Subscriptions Department when you change your address: fees for members based abroad are lower. You will need to keep up your CPD while you are away.
If you are a member you can contact the international office [email protected] to make contacts with RTPI members based in the target country.
Working in the UK – General Advice
The RTPI does not provide a job hunting service or visa advice. This is our general advice on how to find work in the UK.
Visit the UK (eg. study trip, conference) to understand the job market (for RTPI conferences and events see here).
We do not recognise the membership of other national institutes. Becoming an RTPI member can help getting you acquainted with the local planning community and system. Find out more here.
Research the UK planning systems. Suggested resource: International Manual of Planning Practice (RTPI members have a discount).
Visas and Work Permits
UK Government's Home Office (click here)
Consultancies and Local Authorities
Large consultancy companies have offices across the UK. You can find them on the on-line RTPI Consultants Directory.
Find names and addresses of UK local authorities here: UK Government information website.
Online Research
UK Planning Policy
UK planning is a devolved matter in the UK. This means there are different planning systems operating in England, Scotland, Wales and Northern Ireland (LINK TO CONSULATATIONS WHEN UPLOADED). Read more on our Policy webpage (ADD ABOUT POLICY PAGE WHEN READY).
If you are member, you can join the RTPI UK Networks, groups and forums or our Young Planners (LINK TO NETWORKS, YOUNG PLANNERS WHEN READY). These provide information on activities and events in the English Regions and UK Nations.