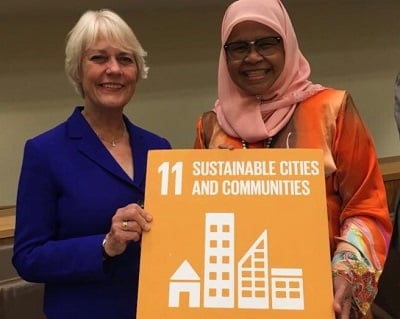 The international stream of work of the RTPI cuts across education, member engagement, research and more.
About 1,400 of our 27,000 RTPI members live and work outside of the UK and Ireland in over 88 countries around the world, with the biggest community based in Hong Kong.
We accredit planning courses in four universities abroad in Botswana, South Africa and Hong Kong.
Our research and policy addresses global sustainable development and how the global sustainability agenda and UN policy has an effect on national policy and practice in the UK.
The RTPI International Committee oversees our international work based on the RTPI International Strategy, which commits us to play our part in achieving a more sustainable world through spatial planning and promote the RTPI as a world leading advocate of the value of planning and planners for global sustainability.
You can also sign up to our International Development Newsletter.  It covers a round-up of RTPI activities and publication, international blogs, as well as news and events about global planning and university research.