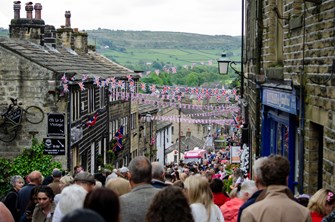 RTPI Yorkshire delivers services and support for planners in Yorkshire and Humber, acting as a local champion for planning.
We offer our members:
Discounted conference places on our highly successful CPD programme, the Yorkshire Conference Series
Free or low-cost seminars and events for professional development
Social and networking opportunities
Regular newsletters and e-bulletin updates
Young planner CPD and social events for those in the earlier stages of their career
We champion planning and promote good practice through:
Our Yorkshire Awards for Planning Excellence
Attending careers fairs and school talks to inspire the next generation of planners
Annual review:
The region also produces an annual review at the end of each year highlighting some of the things we have done.  
The latest copy is available to download here.
As part of World Town Planning week we will be joined online by Guido Sempell of the Ministry of Urban Development… https://t.co/JVGvt70Zsb
In case you missed it live - here is our RTPI Yorkshire webinar - Planning for the 21st Century with RTPI CEO… https://t.co/M4tZoMkmQR
RT @RTPIPlanners: Join us on @YouTube from 16-20 November to celebrate the best in planning and planners at a local level as the RTPI's Awa…