The RTPI North East Awards for Planning Excellence celebrate outstanding projects that demonstrate the power of planning in our region.
Entries reflect the diversity of planning achievement, whether in urban or rural areas, large or small in scale, involving new development, regeneration or conservation.
These prestigious awards highlight not only how planning and planners work to transform our environment and communities, where we live and work but is also a clear demonstration of quality, and an excellent way to raise the profile of a project, team, individual and your company.
The winners were announced at our virtual ceremony on Thursday 19 November.
Thank you for the generous support from our Headline Sponsors.

BH Planning & Design provides expert planning support for housebuilders, commercial developers, land and property owners, investors and Local Authorities. Based on Hood Street in Newcastle, the company has supported hundreds of development projects since its inauguration in May 2018 involving more than 5,000 new homes and the creation of around 3,000 new jobs across the region and nationally.
We are proud to be a headline sponsor of this year's Planning Excellence Virtual Awards Ceremony and, given the ongoing pandemic, it is great to see that the ceremony can still be held virtually. We are delighted to be supporting the RTPI North East in ensuring that the great work of the profession in this region can continue to be recognised and rewarded in this way.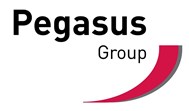 Pegasus Group is a leading development consultancy specialising in planning, design, environment, economics and heritage. With over 330 staff across 16 offices throughout the UK and Ireland, having a presence in Newcastle is one of our proudest achievements so far. 

We opened our office in Newcastle just over 12 months ago but a much higher growth in the region than anticipated has seen the team expand and a move to new office premises at Gainsborough House on Grey Street.
The array of successful projects completed by our Newcastle team in the last 12 months is diverse, spanning from residential, commercial and leisure schemes including a pro bono project helping a charity set up by Northumberland teenager Jessica Robson, who died of cancer aged just 18, save thousands of pounds in tax payable on respite holiday lodges. Pegasus Group is now supporting Adderstone Group on a portfolio of sites to deliver on a range of residential, commercial and leisure schemes across the region, as well as other commercial operators in the North East.
We are supporting the RTPI North East awards this year to celebrate the variety of planning and design projects in the region, and to further build on our profile within the North East.
Our Winners