The RTPI Awards for Planning Excellence celebrate outstanding plans, projects and people that demonstrate the power of planning. 
The awards highlight exceptional examples of how planning and planners have a positive impact on our quality of life in creating exceptional places and protecting our environment. In recognising and rewarding excellence we aim to inspire others to achieve the same high standards.
For 2022, we have refreshed the Awards for Planning Excellence to provide a more seamless and chronological programme across the Institute. There will be one entry system for all, no matter where you or your project are based and have the same open and closing dates. We will open for entries on 10 January and close for entries on 11 March.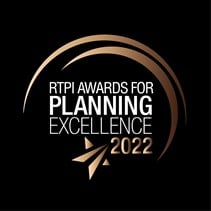 The awards will be celebrated to the full both locally (June/July) then nationally (November) all in one calendar year.
Save the date of Friday 10 June for the Awards Dinner in the North East.
Awards will be given to:
Best Project 
Best Plan
Small Planning Consultancy of the Year 
Planning Authority of the Year 
Head Planner of the Year
Young Planner of the Year 
Chairs Award - The Design Agenda (This year's Chair's Award will acknowledge entries that have delivered on the Government's ambition of creating high quality, beautiful and sustainable buildings and places which make a meaningful contribution towards helping to raise design standards in the region.) 

Thank you to our generous sponsors for supporting the 2022 Awards.
There are still sponsorship opportunities available, if you are interested to learn more about the Sponsor packages  please contact Kim Walker.
Ceremony Sponsors


Hedley Planning is an award winning town planning consultancy, with a strong regional focus and a track record for unlocking complex sites and securing implementable planning permissions for clients.
Operating from two north east offices, our highly experienced staff advise a range of clients for housing, commercial and industrial developers and investors. Our experience sets us apart from our peers, we bring commercial knowledge to all schemes to ensure clients have clear, sound direction.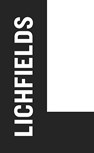 Lichfields is the pre-eminent planning and development consultancy in the UK. Its specialists deliver insight, innovation and
           advice to create great places for future generations. In 2022, it celebrates its landmark 60th anniversary.
           With 215 people operating from a network of nine offices across the UK, it combines local contacts with the know-how
           to deal with every kind of project, large or small.
           It offers a broad range of planning services including economics, heritage, sustainability, and urban design. Clients include
           local authorities, government bodies, as well as developers, landowners and operators in the housing, retail, leisure,
           commercial, and infrastructure sectors.
Notes for entering:
Submissions must be in the North East of England which covers County Durham, Northumberland, Tees Valley and Tyne and Wear.
The Chair's Award is a discretionary Award chosen by the Regional Chair and agreed with the Regional Judges.
The top scoring entries across all 15 categories will be finalists for our national award competition where we will reward and celebrate at a ceremony in central London later in the year.
For more details, including the full list of categories, a timeline, how to enter, and FAQs, please visit our awards hub.