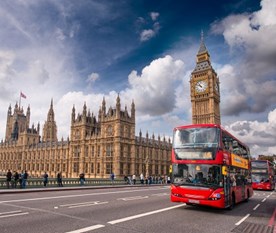 RTPI London has plenty to offer including a packed CPD programme, social networking events and much more. We deliver services and support for planners in the London and act as a local champion for planning.
We offer our members:
Free or low-cost seminars and events for professional development
Social and networking opportunities
Regular newsletters and e-bulletin updates
Young planner CPD and social events for those in the earlier stages of their career
We champion planning and promote good practice:
Attending careers fairs and school talks to inspire the next generation of planners
Running RTPI London Awards for Planning Excellence to showcase and celebrate the best plans, people and projects.
Get involved and make a difference:
Everything we do is planned and delivered by our Regional Activities Committee
We welcome your opinions and are always looking for new volunteers to help organise activities and sponsors to support delivery
Being active in your local planning community is a lot of fun, and can strengthen your professional network and develop skills to further your career.
RTPI London has an enthusiastic and active (RAC) who organise a range of free/affordable events  from CPD to social, such as:
Seminars and conferences on all the hot topics in London
Networking drinks
Football tournaments
Seminars/conferences
Boat parties
Quizzes
Netball games….and more
Email us: [email protected]  or [email protected]
Other content you might be interested in