Date
06 December 2023 at 05:30 PM - 08:30 PM
Venue
The Gem Fitzrovia Hotel, London, W1W 5NB
Rural Land Use: securing England's needs?

The lecture will cover the multiple needs for land and the growing and conflicting pressures, describing the process that has finally led to the government in England committing to a land use framework, and compare what is going on in the four nations and Ireland. Barbara Young, Baroness of Old Scone will outline the principles of a land use framework and the policies and processes to make it a reality nationally and locally and will map the benefits of a longer term, strategic and integrated approach to the scarce resource of land.
We are pleased to announce this years Nathaniel Lichfield Lecture is a hybrid event, it will be taking place on 6 December 2023 at The Gem Fitzrovia Hotel, London, W1W 5NB and remotely.  
Please note event time varies between in-person and online attendance
In-person
Registration 5:30pm - 5:50pm 
Lecture 5:50pm 7:00pm
Networking drinks - 7:00pm- 8:30pm
Online 
5:50pm- 7:00pm
Lecture timings may extend on the day.
Tickets
In-person*
Member - Free
Non-member - £35.00 + VAT 

Online  
Member - Free
Non-member - £25.00 + VAT 
*Please note there are limited tickets available so book early to avoid disappointment.  
This annual lecture is held in memory of Professor Nathaniel Lichfield. A generous endowment for the lecture was received from Nathaniel Lichfield's widow Dalia Lichfield in 2011 ensuring we can continue to deliver this event. Many thanks to the Lichfield family.
Supported by: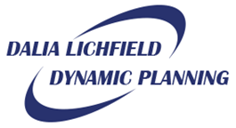 Other content you might be interested in