Date
07 March 2022 at 12:00 PM - 01:45 PM
This webinar is jointly organised by RTPI South West and Friends, Families and Travellers and is part of the RTPI online event series.
The provision of pitches for Gypsies and Travellers is just another form of housing that is needed by a specific part of the community, alongside homes that are built and sold on the open market, or homes that are built for rent or which are 'affordable', or where plots are laid out, serviced and made available for people wishing to commission or build their own homes.
The National Planning Policy Framework requires Councils to assess the needs of different groups in the community and reflect these in planning policies. This forms part of holistic and inclusive approach towards achieving communities that are balanced and which are mixed.
This webinar will provide planners and other professionals an insight into some good practice of how Councils can engage with the Gypsy and Traveller community and plan to help bring forward new sites and pitches to meet housing needs.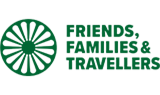 Speakers and Topics
A personal perspective 
Mattey , Friends, Families & Travellers


Working with Gypsy & Travellers from a local authority perspective 
Sabrina Thomas, G&T Liaison Officer, Devon CC


The National Housing Advisory Panel on Gypsy, Romany and Travellers
Prof Jo Richardson, De Montfort Uni & Boris Worrall, Panel Co-Chair and Chief Executive of Rooftop Housing Association 


Determining applications for Gypsy & Travellers 
Simon Ruston, Ruston Planning


Meeting the needs of Gypsy & Travellers through Plan Making
Tristan Peat, Mid Devon District Council


Case Study – Haldon Hill
Graham Davey, Housing Enabling and Development Manager, Teignbridge DC