Date
21 July 2022 at 05:00 PM - 07:00 PM
Venue
Plain Stanes, High Street, Dumfries, DG1 1JD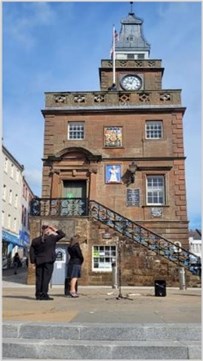 A walking tour through the mediaeval core of Dumfries, led by the award winning Mostly Ghostly, and a quiz; to discover important historic events and their legacy - such as the cholera epidemic and others of more national renown. Participants can both listen to and observe the history of the town through the stories, topography, layout and buildings. The tour will include buildings and spaces, both old and more recent.
The answers to the planning and heritage based quiz can be filled in by small teams during the tour and completed at the end where it will be scored in the Robert the Bruce pub.
Meet at Plain Stanes, Midsteeple, High Street, Dumfries and finish at the Robert the Bruce pub, 81-83 Buccleuch St, Dumfries for quiz marking and an opportunity to buy refreshments and food.
There are many free car parks in Dumfries. Streetside parking has many residential zones so just read the signs for time limitations.
Dumfries is on the train line between Newcastle and Glasgow, via Kilmarnock.
Core CPD Framework
Design
By attending this event you can: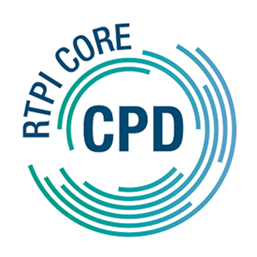 see how to consider challenges - strengths, weaknesses and variety - of accommodating new uses and modern standards in historic streets and buildings at the core of a large town while attempting to preserve historic and architectural character

view where different ages of design for the public realm are evident, some with unique, memorable history

have a chance to reflect on how materials and techniques have been used, both well and otherwise
Health and Inclusive Planning
By attending this event you can:
experience how outdoor access with a heritage focus has potential as a route to community interaction and engagement