Date
25 January 2022 at 12:30 PM - 01:30 PM
Venue
RTPI Webinar / Online Event, Venue Not Applicable
RTPI North East brings this webinar to you as part of the RTPI Online event series.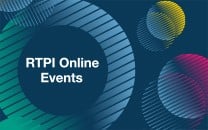 The webinar will examine how changes within recent years to the NPPF and related PPG have altered the focus of the role of viability assessments in planning and plan-making. The focus of the webinar will be how this relates to a residential development context. This will be followed by a presentation of headline findings from Lichfields' recent Insight (Fine Margins). The webinar will be of interest to all different stakeholders involved in promoting and developing land for housing and for local authority officers in planning policy and development management.
The webinar will be chaired by Emma Hepplewhite, Association Director at Lichfields and we will hear form;
Neil Westwick, Senior Director - Lichfields
Dominic Smith, Strategic Land Director - Barratt David Wilson Homes
View other events here.
If you experience any problems when booking, please contact Kim Walker Regional Coordinator for assistance