Date
28 June 2021 at 12:00 PM - 01:30 PM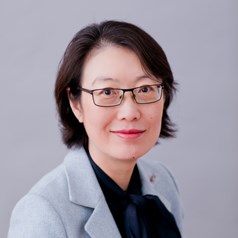 Digitisation and automation of jobs has been one of the megatrends of this decade. From supermarket check-outs to medical check-ups, computers and artificial intelligence are making inroads into our work life. The creation of a digital planning system was one of the core principles of last year's Planning For The Future White Paper, and MHCLG are already laying the groundwork for digital planning processes which could underpin the forthcoming Planning Bill. What does this mean for us?
Join RTPI South West and RTPI President Wei Yang for an informative discussion about how the planning profession is evolving through the use of open data and machine-readable information. Is it working? Are there still challenges to overcome? Do we need the private and public sector to work more closely? Do planners have access to the training and tools they need?
This discussion with Wei Yang also invites speakers from the public and private sector to share their thoughts.
Speakers include:
The main principles behind developing a digital planning system
Nissa Shahid, Public Practice Associate/Digital First Lead at Greater Cambridgeshire Planning Service



Plymouth's use of Open Data
Exploring how they have opened up dataset, working with other organisations to help them open their data, how they have used Data Play to provide opportunities to 'play' with data to help solve problems/challenges and also how to strike a balance between open data and generating value.
Rebecca Miller, City Planning Manager and Tim Binding, Data Scientist at Plymouth City Council|



Digitising planning data
A private sectors view of digitising the current system, what can be achieved within a digitised system and also a review of 'quality data'.
Grace Manning-Marsh, Head of Land Enhance


President's reflections and introduction of The Digital Task Force for Planning
Wei Yang, RTPI President
Discussion Panel
This panel discussion with Wei Yang will consider some of the questions / issues raised in the earlier presentations plus discuss areas such as digital literacy, barriers and opportunities. We will also invite questions from the attending audience.
Panel Chair - Harry Quartermain, Associate Director of Planning at LUC and RTPI South West Regional Activities Committee Member
Panel Members – Nissa Shahid, Rebeca Miller, Tim Binding, Grace Manning-Marsh and Wei Yang plus an educational view from Nick Smith (Lecturer at University West of England)