Date
22 April 2021 at 04:00 PM - 05:00 PM
This webinar forms part of our RTPI Online series and is brought to you by the RTPI West of Scotland Chapter.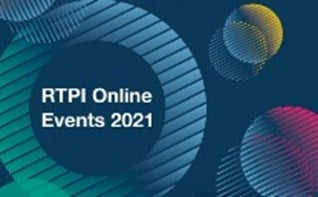 As Glasgow prepares to host COP26, this event brings together two speakers who are working across Scotland on strategies and programmes which have the potential to shape change at the regional and local level. 
The global challenges which COP26 will grapple with translate into important challenges for planners. COP26 is billed as the last chance to take climate action. Related to this, spatial planning must support sustainable economic recovery while tackling inequality, accelerate progress towards net zero carbon, build resilience, and reverse habitat and biodiversity loss. 
Kit England (Climate Ready Clyde Manager) is currently leading on the development of Glasgow City Region's first Climate Adaptation Strategy (CAS). The strategy will seek to ensure Glasgow City Region's economy, society and environment is not only prepared for, but continues to flourish in the face of the impacts arising from the climate crisis. Kit will discuss the work of Climate Ready Clyde, the Climate Adaptation Strategy, and what it means for spatial planning in the City Region. 
Gerard O'Brien (Architecture & Design Scotland Senior Design officer) has worked across Scotland on the ADS  Designing for a Changing Climate: Creating Carbon Conscious Places programme. This programme sets out proposals on how the planning of our settlements can contribute to the action needed to address the impacts of the climate emergency. Gerard will discuss the programme, its findings, and how planners can put it into practice.   
Core CPD Framework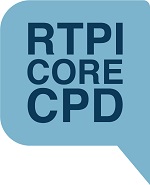 Environmental Planning
By attending this event you can:
Hear about some of the latest ongoing work on planning for climate change in the region
Remain up to date on the key concepts around climate change, mitigation, and adaptation
Understand how planners can put key concepts into practice