Date
15 April 2021 at 12:30 PM - 02:00 PM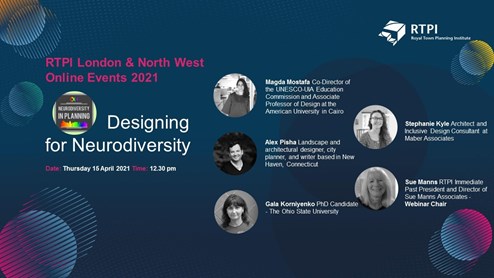 This webinar forms part of our RTPI Online series and is brought to you by the North West and London Regions.
Autism is a lifelong neurodivergent condition that affects how people communicate and interact with the world. While around 700,000 autistic adults and children live in the UK (1 in 100 people), public spaces remain severely inaccessible due to lack of understanding and poor planning and design. 
This webinar aims to introduce good practices in planning and design for Autism and discusses the influence that accessible and inclusive natural and built environments can have in improving the experience of autistic individuals in the public space. By discussing two sets of evidence-based Autism-specific design guidelines, this webinar aims to raise town planners' awareness of inclusive and adaptive planning and design that will ensure safe, pleasant and stimulating environment is accessible to all. 
An inclusive planning and design works for everybody – Good design is inclusive design!
Speakers:
Sue Manns, Immediate Past President, RTPI & Director, Sue Manns Associates (Chair)
Magda Mostafa, Architect & Associate Professor, University of Cairo
Gala Korniyenko, PhD Candidate at the City and Regional Planning Program, The Ohio State University 
Alex Pisha, Landscape and Architectural Designer, City Planner, and Writer based in New Haven, Connecticut
Stephanie Kyle, Architect & Inclusive Design Consultant, Maber Associates
Please book your place and you will be sent a link for the webinar the week before the event.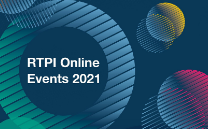 If you experience any problems when booking, please contact Bev Watson for assistance.