Date
24 September 2020 at 04:00 PM - 05:00 PM
This event forms part of the RTPI Online Events 2020 series and is brought to yo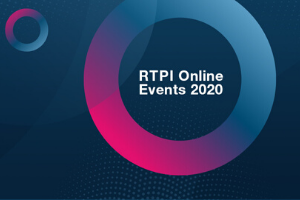 u by Grampian Chapter. 
At this event we will hear from the design team for The Events Complex Aberdeen (TECA). TECA was opened in August 2019 and comprises a 15,000 capacity main arena, conference and exhibition halls, two onsite hotels plus development land.
TECA is a "one of a kind" sustainable development in Scotland. Rated BREEAM Excellent, TECA is the most sustainable venue of its kind in the UK. 98.8% of all materials have been re-used on-site, with reclaimed granite forming the building envelope. The roof comprises a green/sedum blanket and bat boxes are located along the southern building elevation facing the landscaped parkland of the green burn corridor.
The key elements of the sustainable design strategy are the on-site Energy Centre and the Anaerobic Digestion Plant. The Energy Centre consists of a modular combined cooling/heating/power plant (CCHP). Utilising state-of-the-art NASA technology, it has the largest installation of hydrogen fuel cells in the UK. The Energy Centre operates on a modular basis, addressing seasonal variations in demand and providing flexibility for future expansion. The AD Plant uses local crops, farm and food waste to create renewable Biofuel and fertiliser. Gas produced from this organic waste is fed into the CCHP plant. The plant provides resource efficient energy for the TECA facility and adjacent hotels and, potentially, the wider Masterplan area and neighbouring communities. The centre is also home to a hydrogen fuel cells programme that will fuel the buses serving TECA as part of an ambitious integrated hydrogen transport project.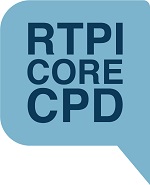 Core CPD Framework
- Design and Environmental Planning
By attending this event you can:
Hear how sustainability was considered within a large-scale multi-purpose building and future development site.
Learn about the interaction and influence of sustainability on the design development of TECA.
Consider how developments such as these will help to meet Scotland's target of net zero by 2045.