Date
18 November 2020 at 04:00 PM - 05:00 PM
Cover photograph: New Lubbesthorpe, Blaby District Council, 2019 overall winner. 
Picture courtesy of Drummond Estate/Mather Jamie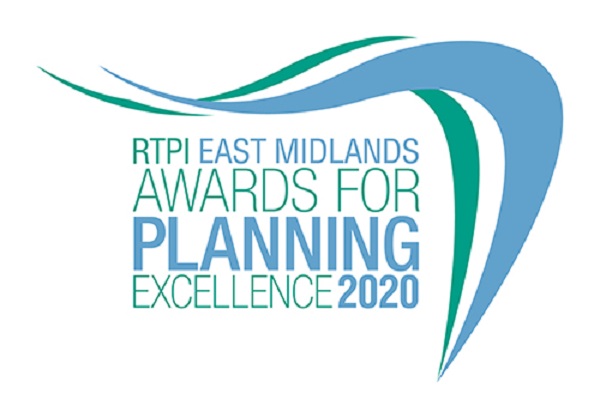 Join us to celebrate the best of planning and exemplar planners in the region in our Awards for Planning Excellence virtual ceremony.  The Awards highlight exceptional examples of planning and planners and their contribution to our lives in the East Midlands.  We will feature all the short listed entries including innovative projects creating exceptional places, young planners with vision and leadership qualities and consultancy teams providing excellence in customer service.  All the entries demonstrate the significant positive impact planning and planners have on our quality of life, communities, economy and environment.  In recognising and rewarding excellence we aim to inspire others to achieve the same high standards.
Watch us on our YouTube channel on 18 November at 4pm.
Book below and we will send you to the link to the broadcast.
Thank you to our generous sponsors Marrons Planning