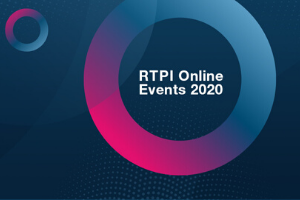 This event forms part of the RTPI Online Events 2020 series and is brought to you by RTPI London and Greater London Authority
Planning Portal - How can we make the process of planning and building easier?
Scott Alford, Head of Business Development, Planning Portal 
Scott will update you on a brief summary of: 
Who we are:
History
Current (inc stats)
Principles – providing a quality service, putting the customer first, building successful partnerships
Our role in the process: access to accurate and authoritative information, and delivering quality upfront to improve application submission


Our objectives, recently refreshed to guide a 3-year programme of investment and development.
Reducing invalidation
Issues in invalidation
FTS
Future: Local level validation


Technology innovation to simplify and join-up the process
Vision: pre-app to building completion, data linked across stages by unique identifier
We already pass data, not just documents to LPAs. We have a national data standard.
Future: APIs, interoperability of a variety of systems


Making data accessible
MI report just launched – first report is available here.
APIs – GLA LDD already in progress, more to follow
Future: Content to help applicants make informed decisions
The format of the session will be a 15 minute presentation followed by a 15 minute Q&A.
Speakers:
Peter Kemp – Greater London Authority (Host)
Scott Alford – Planning Portal
A recording of this session will be available on the #plantalk You Tube channel shortly afterwards.