Need placeholder image

Date
03 July 2020 at 11:00 AM - 11:30 AM
This event forms part of the RTPI Online Events 2020 series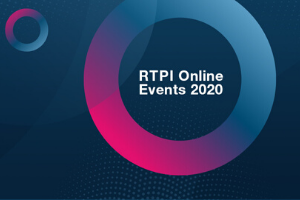 This is a unique time in history and planners will be central to recovery of our economies and communities. What will planners contribute and what will future generations thank the planners of now for?
Chair
Sue Manns FRPTI - RTPI President 
Speakers
Chris Blackburn - Planning Policy Team Leader, Preston City Council
Wayne Reynolds MRTPI - Director, Atriarc Planning
Robyn Skerratt MRTPI - Young Planner of the Year 2020
The link to the webinar will be sent out in the week before the event.