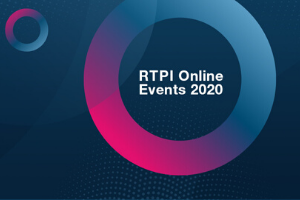 This event forms part of the RTPI Online Events 2020 series and is brought to you by RTPI London
RTPI London Webinar programme: Plan Tech
Spring 2020 has seen a revolution in the way we conduct our business remotely and has included the first online planning committees.  Has teh era of 'PlanTech' now arrived?
Speakers are yet to be confirmed but you can book your place now.
All webinars will be recorded and published on the RTPI youtube channel.