Walking accessibility to neighbourhood open space in a multi-level urban environment of Hong Kong
Professor Bo-Sin Tang
BSocSc (Hons.), MSc, MBA, PhD, MRTPI, FHKIP, RPP, MRICS, MHKIS, FAcSS.
(Co-authors: Mr Kenneth KH Wong,  Dr Kenneth SS Tang  Dr Siu Wai Wong)
The University of Hong Kong, Department of Urban Planning and Design and The Hong Kong Polytechnic University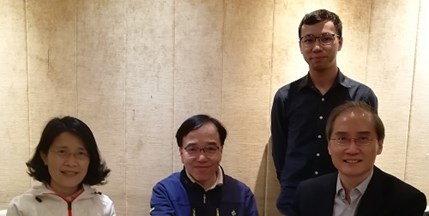 Full entry title
Tang, B.S., Wong, K.K.H., Tang, K.S.S., and Wong, S.W. (2020). Walking accessibility to neighbourhood open space in a multi-level urban environment of Hong Kong. Environment and Planning B: Urban Analytics and City Science. Read here. 
Research description
Public open space (POS) is an essential component of a liveable city. Open spaces at the neighbourhood level, such as public parks, playgrounds, leisure areas and green trails, are particularly instrumental for the physical well-being of an urban community. Close proximity and good connectivity of open space encourage walking and cycling by residents, and more physical activities help reduce the risk of obesity and other health threats caused by excessive sedentary behaviour. This study evaluates pedestrian accessibility to neighbourhood-level POS in the hilly, multi-level urban environment of Hong Kong.
Social Media: @Kenneth_KHW