Victoria Hills MRTPI FICE is Chief Executive at the RTPI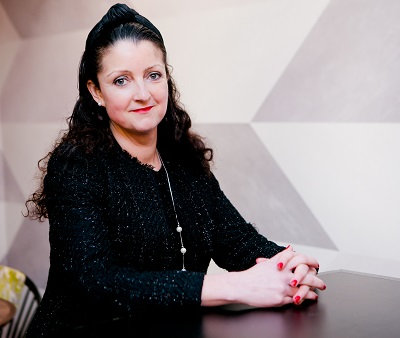 In today's social media heavy landscape, local planning issues are not immune to the world of online misinformation. Online, where the public can express their opinions without recourse, negative campaigners were skewing discussion around local planning decisions. Too often we are seeing the impact of misinformation online spill over into reality, from 15-minute city conspiracy theories to claims of bribery and corruption in local planning authorities.
While a social media posts online can seem like a minor issue, they can have serious, real, and detrimental impacts on people's lives. In March, research by the Royal Town Planning Institute's member magazine, The Planner, revealed that 87% of planners feel that social media is responsible for spreading misinformation about local planning matters. One anonymous respondent commented that social media use "Leads to more public engagement, which in most cases you would think is good but it actually leads to uninformed people phoning you up or emailing you quite aggressively and they will not listen to you because of what they read on Facebook."
Local Planning Authorities, along with the broader public sector, are currently grappling with the challenge of meeting expectations and realising the full potential of planning. The RTPI's Big Conversation Report, released in January, showed that 74% of Local Planning Authority officers in Wales feel overworked and overstretched in their roles. The report paints a sombre picture of the conditions in which planners are working.
Responding to the Big Conversation's survey, one planner said, "It is not a case of just not doing the cases when you physically don't have enough time in the week to do the work, it is being bombarded by hostile and aggressive phone calls and emails from people in the queue - they don't know they're in the queue, and they don't understand you as an individual officer have 1.5 people's workloads you are expected to deliver, and they are the third person who has called to abuse you today. They expect you are sitting around 'twiddling your thumbs' not processing their application."
It's clear that these conditions are not confined to Wales alone; we believe that planners across the UK are enduring similar challenges, and the toll on their well-being is alarming. As a consequence, the planning profession is struggling to attract and retain talented individuals who are essential for shaping our communities. Our State of the Profession report, released Monday, highlighted that a quarter of planners left the public sector between 2013 and 2020.
The value of planning is immeasurable, and the current conditions not only affect planners but have far-reaching consequences for the broader public sector. It is essential to address this issue to ensure that both current and future planners feel protected, valued, and motivated in their roles.
Today, on World Town Planning Day, we've launched our 'It Takes Planner &' campaign, which aims to unite members, the built environment sector and the public in recognising and celebrating the crucial work that planners undertake daily. This campaign highlights the pivotal role planners play in creating liveable, healthy communities.
In an era where misinformation can spread unchecked through the channels of social media, it is imperative to support and empower our planners. Only by addressing the challenges they face can we ensure that our planning processes remain fair, transparent, and responsive to the needs of our ever-evolving societies.
I hope that you, whichever profession your work in, will join us in sharing your support for planners. You can join us by downloading everything you need to get involved in the campaign here, or visiting our Planning Your World site for more information about how you can get involved in your local area.