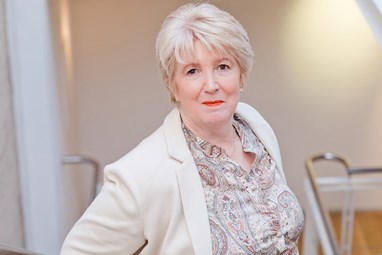 My recent adventures to the American Planning Association's National Conference concluded with an online conference on the 28th April. I was on the panel session entitled 'Regulatory or Market approach to health and Wellbeing', where I discussed the UK approach to housing the elderly and those with dementia.
Presenting to an international audience makes you appreciate the strength of the National Planning Policy Framework. Particularly paragraph 62, which advises all local authorities to make provision for housing all sections of the community, including the elderly, people with disabilities, families with children. This statement of the obvious was called humane by one of our online audience. It was a great session and I loved being able to showcase the RTPI research and current best practice in this field.
My thoughts have now turned to my visits to the UK and Ireland over the summer and early autumn. All the dates are in the diary now and I am really looking forward to my regional and national visits. 
These kicked off in fine style with my trip to Buckinghamshire Council, courtesy of Olivia Stapleford, the Chair of NAPE, to visit the Enforcement team. Planning enforcement can be a Cinderella part of planning, but here in Buckinghamshire they have full Member support as well as a wide range of delegated powers to take action against breaches of planning control, ensuring compliance, adverts and a dedicated minerals and waste officer. The emphasis here is on securing compliance rather than prosecution and I was impressed by the extent of the team's delegated powers, including being able to issue stop notices and serve injunctions. Quarterly reports to committee keep Members in the loop.
Planning enforcement can be a Cinderella part of planning
I was also impressed by how using a drone can improve capacity and capability. The council makes it clear on the website, through it's 'Unmanned Ariel Vehicle Usage Policy', that drones will be used to monitor and investigate and potential breaches of control. Using a drone means you can see in five minutes what it would take you an hour to do on foot, always assuming you could get access. It doesn't replace eyes on the ground though. On our site visit we saw several unauthorised adverts and works to a listed building, illustrating the benefits of knowing and working your patch. 
Olivia did flag up some concerns though, including changes to legislation and how her team would cope. Enforcement of BNG was flagged as a particular concern, as was the length of it was taking to get a decision on enforcement appeals. My thanks go to her and her team, particularly Myles Millward, drone pilot extraordinaire, who took me round his patch. I hope he logged those unauthorised adverts for further investigation!
My next fore is to UKREiFF starting on the 16th May in Leeds. The diary is filling up with events and I have two speaking events, discussing planning reforms. I will be blogging about this and my other adventures, but you can see more regular reports on LinkedIn.