Philip Barton, MCD BA(Hons) MRTPI, is an independent planning consultant and a volunteer for Planning Aid England (PAE), where he helps deliver PAE's email advice service and provides bespoke support for casework clients.
I have been a casework volunteer for Planning Aid England for several years and am motivated by a desire to ensure that everyone, regardless of social standing, education or access to financial resources, has an opportunity to be fairly and competently represented in our adversarial and quasi-judicial planning system. 
There is an ever-increasing amount of complexity in the planning system and through my voluntary work, I have learnt that many people simply do not understand what is required of them when they are engaging with a local planning authority.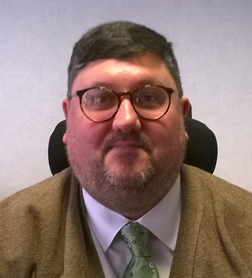 Even in areas where the local planning authority is sympathetic to requests for help, one of the consequences of increasing financial pressure and the pandemic is that hard-pressed officers are not able to spend the time dealing with (non-statutory) requests for advice when the priority is generally to deal with planning applications.
As a result, many people on lower incomes, as well as those with more complex needs, are not able to fully take part in the planning system (e.g. to comment on planning applications or development proposals or to make their own applications) – particularly as they may not have the resources to engage a planning consultant to help them.  
This is where I consider that Planning Aid England caseworkers can add the greatest value. People who would otherwise be excluded and set adrift amongst a bewildering array of requirements and expectations may gain access to the same quality of advice and guidance as that available to those with deeper pockets. 
I have learnt that many people simply do not understand what is required of them when they are engaging with a local planning authority.   
One of the most memorable cases I dealt with concerned an elderly woman living near Barrow in Furness.  Her home was in a conservation area and she needed to replace a rotten timber front door (caused by regular flooding) with a waterproof composite door with a water-tight seal.  It was a difficult and complicated application for a number of reasons but eventually, somewhat to my surprise, the council granted planning permission. 
Another memorable case was a disabled couple who wanted to set up a home-based dog-grooming business and had been advised to submit an application for a certificate of lawfulness for the proposed use.  I helped them with the application process but the council refused to issue a certificate.  So, I'm currently helping with their appeal. 
The most rewarding aspect of doing casework for me is the satisfaction of knowing that I can help to make a positive difference to someone's life and build trust and confidence in the planning system amongst those who are at greatest risk of exclusion, financial loss and detriment as a result of their lack of understanding about how the system works. 
PAE casework support is available to those on low income or not traditionally engaged with the planning system. It is a free service, subject to certain eligibility criteria.